Justin Gourlay of Real Patisserie, Brighton was the Winner of the Carr's Flour Baguette category of the Tiptree World Bread Awards with Brook Food 2018.
He is seen below with Head Baker Wojciech receiving the trophy from Simon Cheek, Sales Manager, of Carr's Flour and Stephen Hallam, Chair of Judges. Image: Henry Kenyon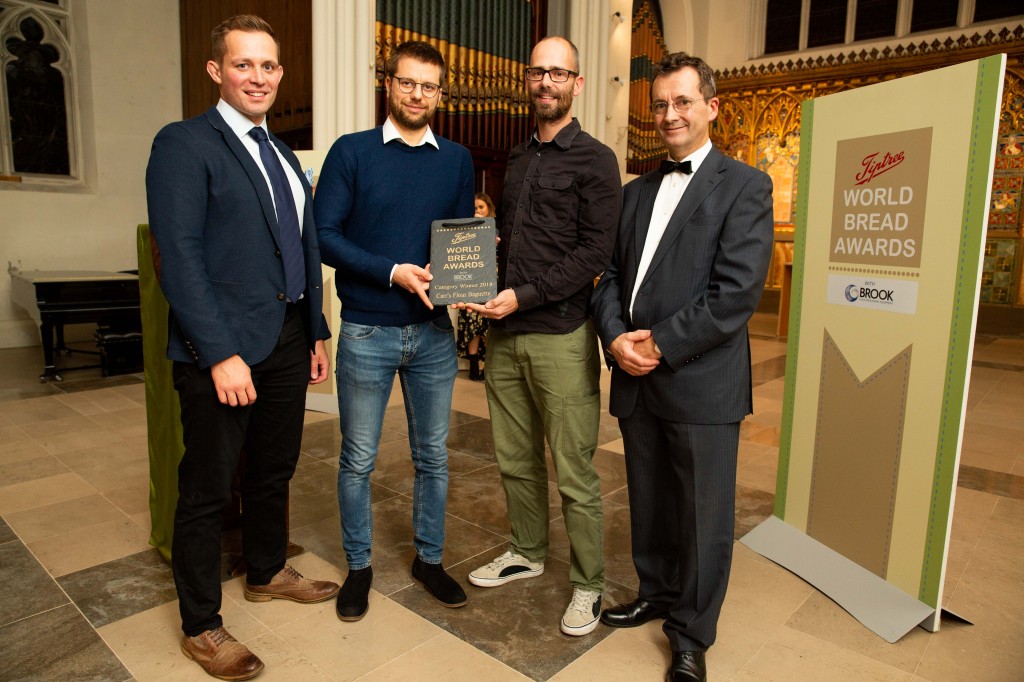 How did it feel to win your category?
Surprising! Listening to runners up being announced and then it was us! Great, and most unexpected.
What were the highlights from the awards evening for you?
Nice feeling of comradery with other bakers, very much enjoyed talking with them. Wonderful setting in St John's Church. Beer made from leftover bread very pleasant, and we thought the savoury morsels were excellent.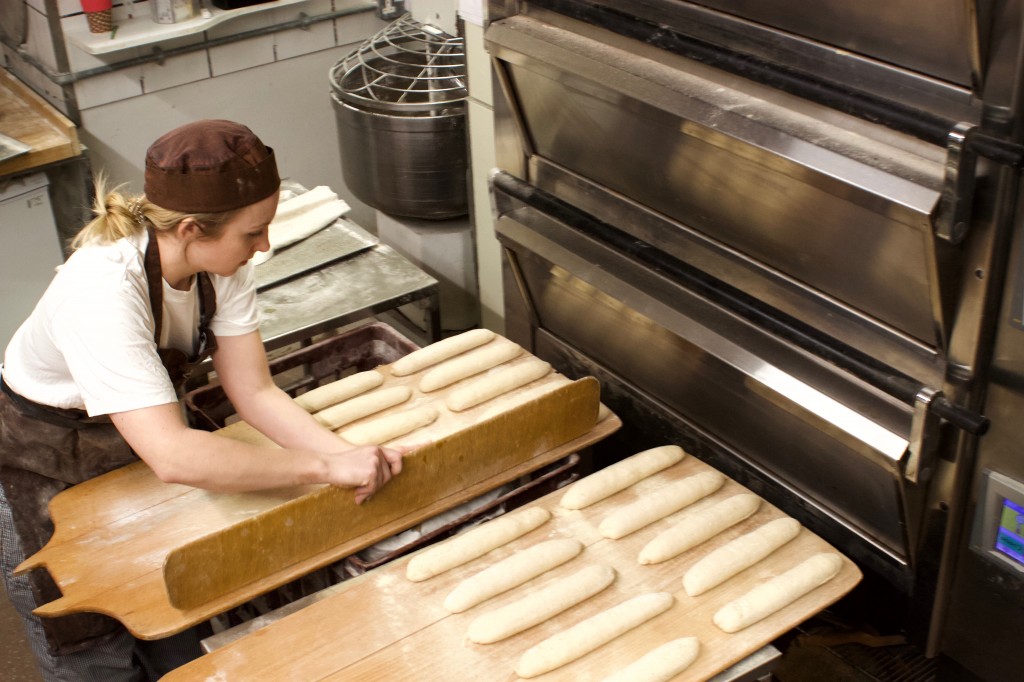 Tell us more about your winning loaf.
It's a day fermented, around half the time chilled. It starts with an autolysed wheat dough. (Delaying levain, salt and further water addition till after dough has rested). This gives great strength and pliability to the dough. This gives us a well hydrated dough too.
We bake very hot. Extremely crusty, and of course best eaten as soon as possible, which made us nervous about the time it would take to judge it. I hope they started early!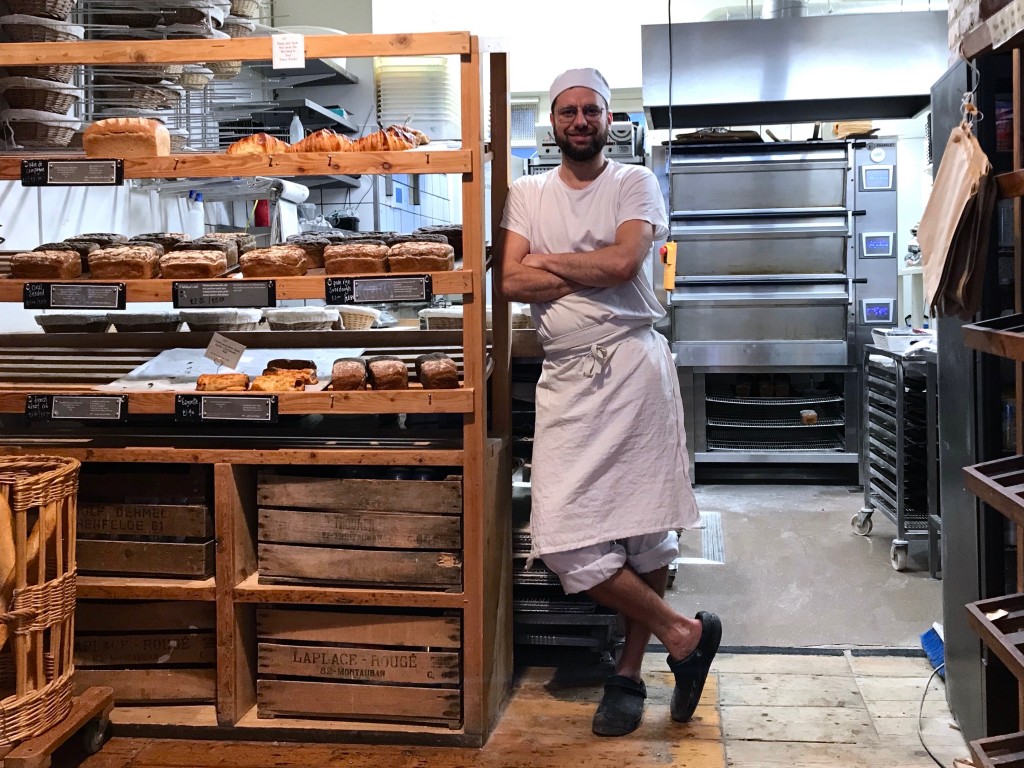 Describe a normal working day at your bakery and what makes your bakery unique?
We work at the back of the shop and have a tiny space in which to work – about 12 by 10 feet. Everything, including the mixer and deck oven is fitted into this space so we have to be extremely organised. We bake 750 loaves on a busy Saturday. Work starts around 2am, baking the prepared sourdoughs and starting the yeast mixes. We get pretty much all the bread out by 9am. Some baguettes for sandwiches we delay till mid-morning so they're totally fresh for lunch. From 9am the second baker comes in and we start prepping the doughs for the next day. Work finishes around 5pm.
We'd love to hear more about your baking background.
Baked my first soda bread when I was 7. It was amazing, and I was very proud but the next time I remember it went wrong and the loaf was very bad! I didn't start baking as an adult till very late – mid 30s. I had a lighting design company during the week but on weekends I used to bake my brother's baguettes and vienoisserie and take them to the market to sell. Slowly I got more involved and soon my passion for great bread took over, 8 years ago I started this shop. The shop is very busy now and I have to spend a good deal of time doing other things, but Wojciech, our head baker of 3 years, is excellent, and helps to develop all new loaves.
What tips would you give to young apprentice bakers hoping to bake and even own their own bakery one day?
Start simple. Focus on quality and consistency. Try and make products everyone can afford every day.
To visit or find out more about the bakery:
Address: Real Patisserie and Bakery, 34 St George's Road, Brighton.  BN21ED
Website: www.realpatisserie.co.uk
Instagram: @real_patisserie
Twitter: @real_patisserie
Facebook: @realpatisseriebrighton