Multi-category winner Mark Bennett was once again on winning form in 2018. This year he took home the trophy for Speciality Savoury for his Roasted Roots and Herb Sourdough.
He is seen below receiving his award from judge Henry Herbert of Hobbs House Bakery and Chair of Judges Stephen Hallam. Image: Henry Kenyon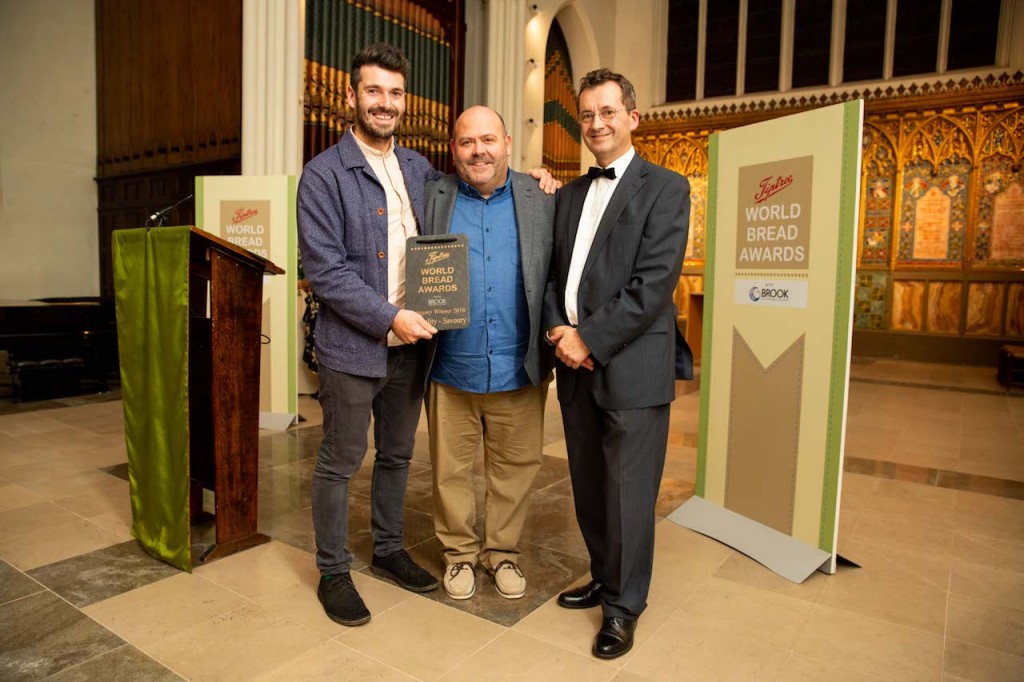 How did it feel to win your category?
I always feel honoured to win anything, but to win my eighth category at the Tiptree World Bread Awards with Brook Food, which is more than anyone else, was amazing, the hard work paid off.
What were the highlights from the awards evening for you?
The awards evening is always a great night, it's a chance to catch up with old friends and make new ones, with people that have the same passion and understanding as yourself, this year was particularly special as a baker that used to work for me won the overall loaf of the show, a feat that has eluded me so far!
Tell us more about your winning loaf.
My winning loaf was in the Speciality Savoury category, it was a Roasted Roots and herb sour dough which consisted of three separate doughs plaited together, Beetroot and Basil, Carrot and Rosemary and Celeriac and Thyme.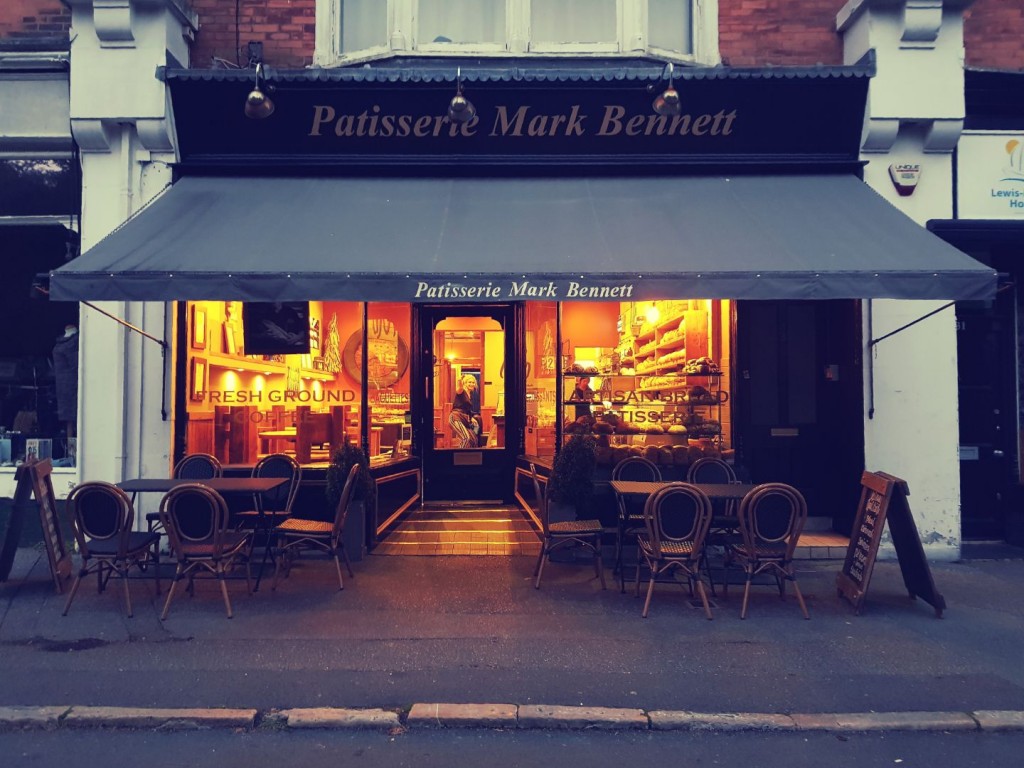 Describe a normal working day at your bakery and what makes your bakery unique?
My usual day consists of lots of paperwork! And product development which is the fun part, getting the new ideas up together before handing over to the team to put into production, also I run the teaching school.
We'd love to hear more about your baking background.
I started my career 35 years ago as an apprentice with my family's business in Poole Dorset, I attended Southampton bakery school for three years on a day release basis which was good as I worked in the industry at the same time, I personally think you learn your practical skills faster this way, I opened my own business 7 years ago, finally after 29 years with the family.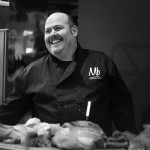 Over my baking career I have won many awards, between the ages of 16-26 I won over 100 Gold Medals for cake decoration and produced a wedding cake for the Duke and Duchess of York at the tender age of 19. In 2014 I won the BIA Baker of the Year, 2015 the BIA Craft Bakery of the Year and in 2016 the BIA Speciality Bread of the Year. I currently hold 52 World Bread Awards which includes 8 category wins which is more than anybody else which I am very proud of. The one thing I have not won is the overall loaf of the show, so I will be back next year to try again, but in the meantime I would like to congratulate Istvan from M's Bakery for achieving this at his first attempt.
What tips would you give to young apprentice bakers hoping to bake and even own their own bakery one day?
My tip to any future baker is, you need to be passionate about baking to succeed, as the job is hard work and long unsociable hours, but the rewards out way this by far.
To visit or find out more about the bakery:
Website www.artisanmark.com
Instagram @Patisseriemarkbennett
Twitter @PatisserieMark
Facebook /artisanmark
Address Unit B1 and B2 50 Waterloo Road Poole Dorset BH17 7LG