Sponsors of  the KitchenAid Home-Baker Categories
KitchenAid revolutionised food preparation in 1919, setting the standard in the small domestic appliance market.
The original Artisan 4.8L Stand Mixer was designed in 1937 by one of the great American style gurus, Egmont Arens, and it remains timeless in its simplicity and function. The Stand Mixer continues to use the same 'planetary action', which sees the beater rotate in one direction while it whisks and turns in the other – the ideal motion for creating perfect dough.
Perfect for both passionate home cooks and professional chefs, the KitchenAid collection ranges from utensils to small and large appliances which combine outstanding engineering, durability and innovation with exceptional performance and iconic design.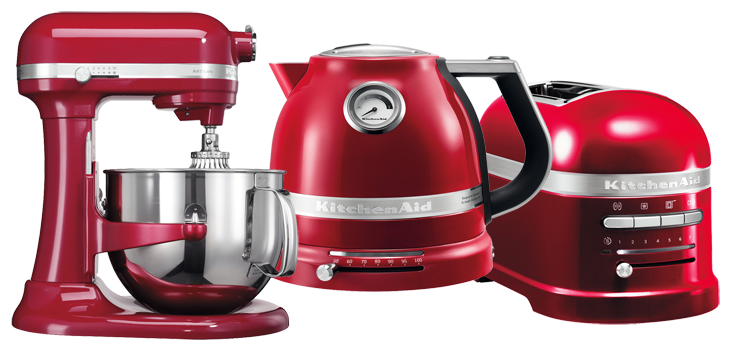 Website: www.kitchenaid.co.uk
Instagram: @KitchenAid UK
Twitter: @KitchenAid_UK
Facebook: @KitchenAid