Stars of the bread-baking world gathered together at St John's Church, Hyde Park on Tuesday 17 October 2017 for the much-anticipated announcement of the winners of Tiptree World Bread Awards with Brook Food.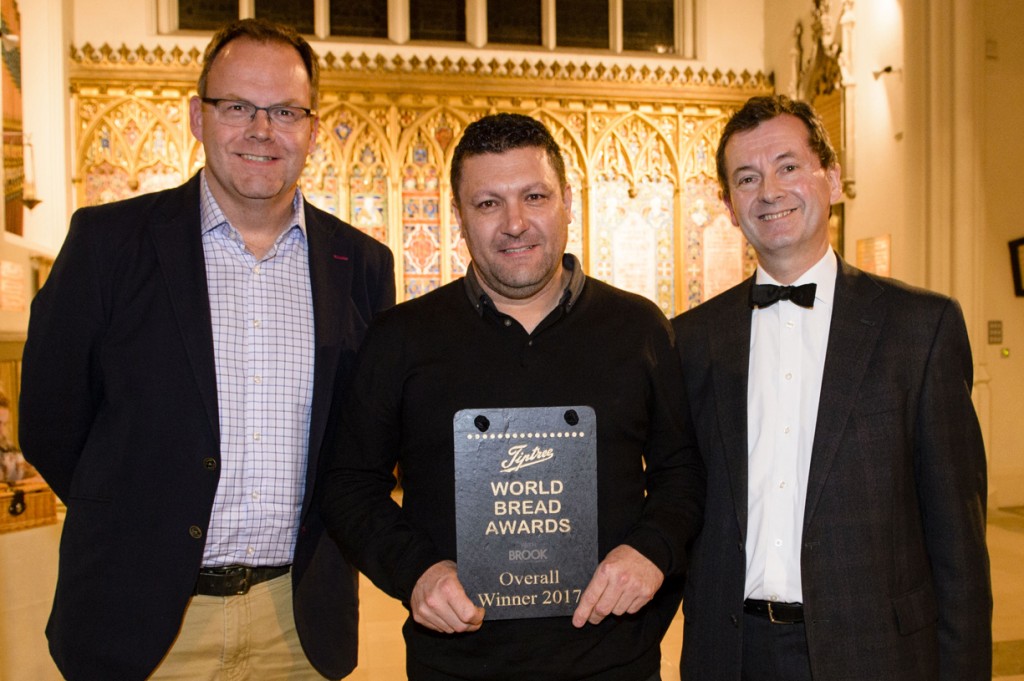 The awards ceremony was hosted by Stephen Hallam, Master Baker, Managing Director of Dickinson & Morris and Chair of the Judges who was delighted to declare Lee Smith of Bexhill Farm Kitchen & Poppy Seed Bakery, East Sussex as Winner of the Great British White category – and overall winner of the Awards, handing him £1000, a Tiptree hamper and trophy.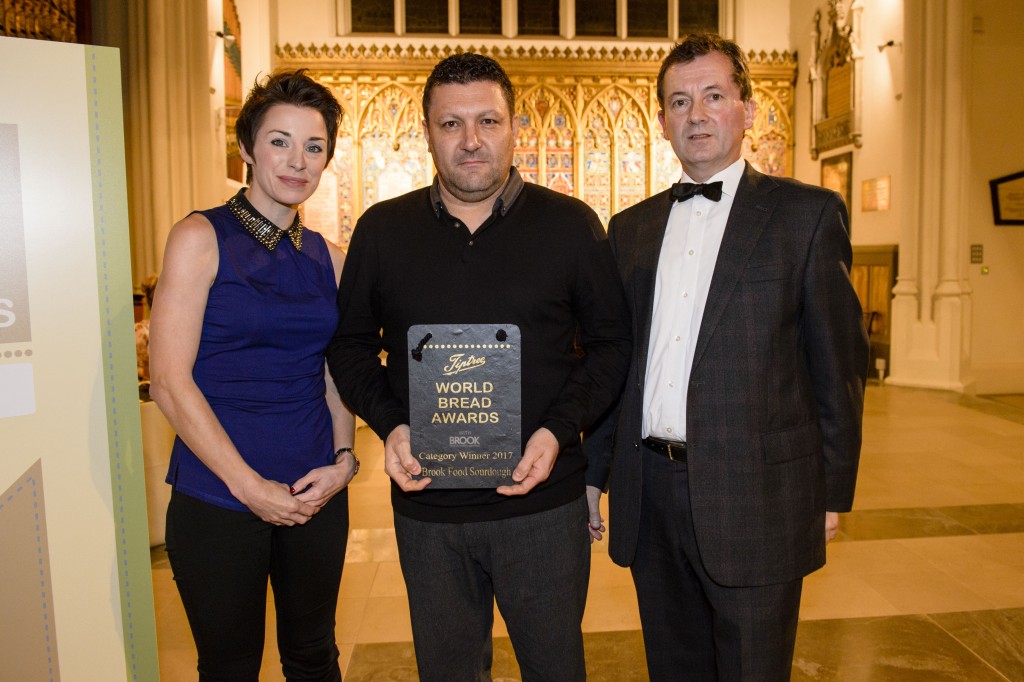 Lee also scooped the title for the Brook Food Sourdough category, and Runner-up in the Muntons Malt Bread category, making it a trio of trophies for Bexhill Farm Kitchen.
"The field was more competitive than ever," says Hallam, whose fellow judges, all 86 of them, included Charles Campion, Food Critic, Dr John Foster of BBC's Victorian Bakers and Andrew Whitley, Founder, The Real Bread Campaign.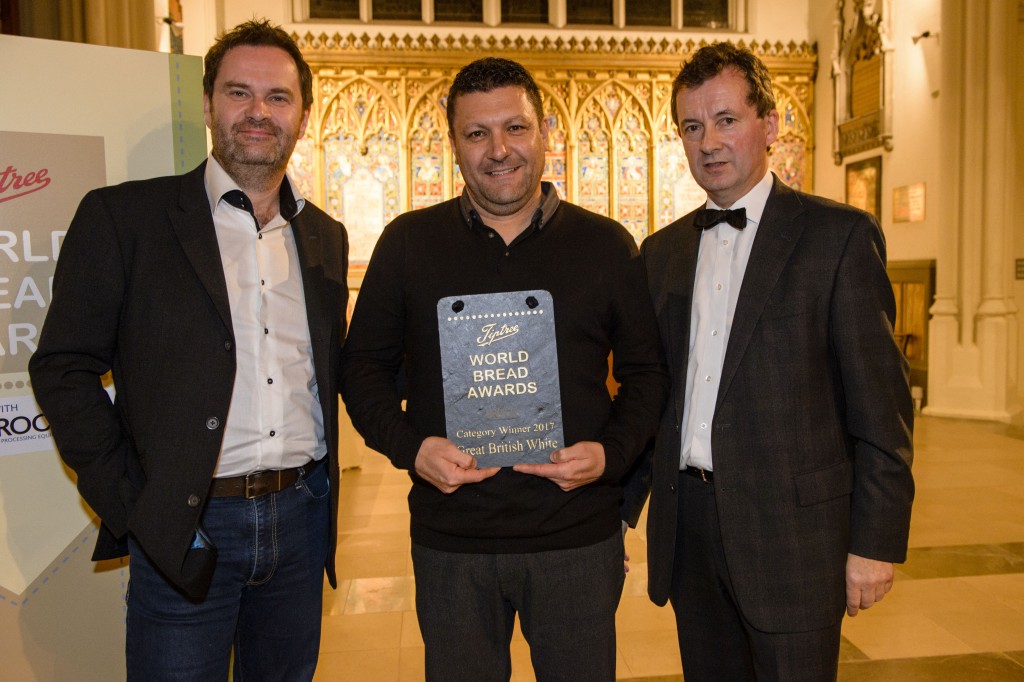 Lee beat off competition from hundreds of loaves sent in from around the United Kingdom – delivered by courier, taxi and in person on the morning of the judging at Cathedral Hall, Westminster Cathedral, to ensure maximum freshness.
So today we've invited Lee to talk to us here on our blog!
Welcome to the blog Lee, how did it feel to become Overall Winner of the Tiptree World Bread Awards with Brook Food 2017?
I was shocked and very emotional when my name was announced. The comments from Stephen about the winning loaf and myself were very kind.
What were the highlights for you from the awards evening?
I was runner up in the Muntons Malt Bread category and thought that was it for the evening. It was a total surprise when my name was called for the Great British White. The Brook Food Sourdough was so unexpected as well, I knew that my sourdoughs are up there with the best as it won a gold last year and also won Britain's best loaf  three years ago but to come out top in a category with so much competition from quality bakeries is very overwhelming. I have a lot of respect for bakers that have spent long hard hours working in bake houses as it is such a difficult job, so being in the presence of some of these bakers was also a highlight for me. Winning the overall prize has to be the biggest highlight and will live long in my memory.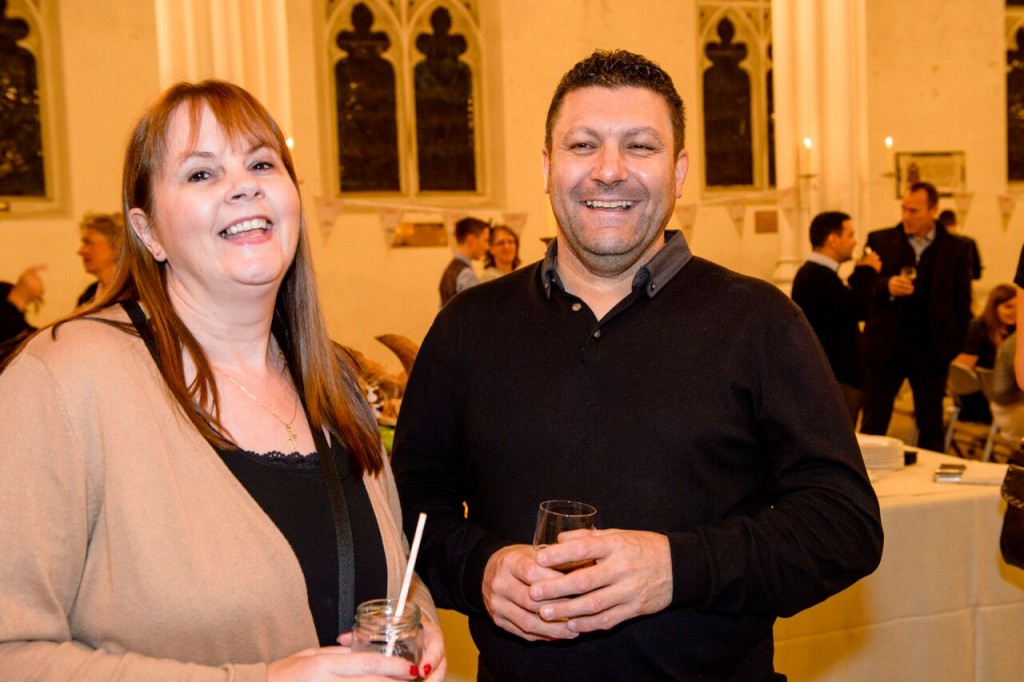 Tell us more about your winning loaf?
The winning loaf was a large white tin. In our shops we use this bread for our sandwiches and over the years we have had so many great comments. Every bread we make, we aim to make it attractive to the eye which helps customers choose that bread, what brings them back to buy the loaf again or try another is the taste and texture so we aim for perfection on every product that comes out of our bakery.
We'd love to hear more about your baking background?
I wanted to be a baker from a young age. I was not great at school and didn't really like it apart from cookery lessons, I got my one and only merit in cookery, the head master was surprised when I knocked on his door for him to sign a merit card, I think he started to reach for a cane when he saw me at the door.
My Nan & Grandad had a guesthouse in Eastbourne and from a very young age I would be in the kitchen with my Grandad. My other nan was a cook during the war and made the best pastry. At the age of 13 I started washing up at the Queens Hotel in Eastbourne but longed to be in the pastry kitchen. I started an apprenticeship in 1984 at Saffron Patisserie with one day a week at Brighton Bakery & Confectionery College. I worked in a few local bakeries until I was offered a job as Head Baker at The Dorchester Hotel in London. After two years there I moved to Sally Clarke's Bakery as joint Head Baker. I was Head Baker at Victoria Park Plaza in London but after 4 years of travelling 75 miles to work and 75 back it got too much.  In 2003 we bought Bexhill Farm Kitchen and turned it from a deli into a bakery. We opened a shop in Eastbourne last December, we also supply approx 35 wholesale customers. I enjoy entering competitions and have been successful in the annual Kent bakers comp. For three years in a row, I won Britain's Best Loaf. This year I was a judge for the sourdough category. In 2014 I won the Fruit category at the World Bread Awards with a Rosemary & Sultana Sourdough. I was screen tested and interviewed for the judge's role that eventually went to Paul Hollywood on the GBBO.
What's your philosophy/approach to baking?
It's simple really. Give the customers what they want at the highest quality with the best service. I cannot think of anything worse in business than a customer not being totally satisfied after visiting us. You cannot please everybody but you can try your hardest to do so. Baking is a very hard job but also very rewarding when you are proud of what you make
If you'd like to find out more about Lee please visit:
Website: www.thepoppyseed.co.uk   www.farmkitchen.co.uk
Instagram: @lee_smith_baker
Twitter: @LeeSmithbaker
Facebook: PoppyseedBakery & Bexhill Farm Kitchen