We are proud to announce our Tiptree World Bread Awards heroes with Brook Food 2020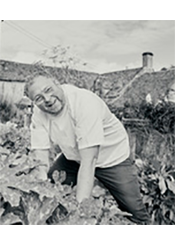 Overall Winner / South West
Rob Allcock, The Longs Arms
Rob was forced to close his pub in South Wraxall due to the restrictions of Covid. But he didn't close the doors completely. He took the bold and radical decision to completely transform his business and convert the pub kitchen into a bakery to serve the local community.
'It's simply very humbling that the village and our customers thought us worthy for nomination in such an amazing award.' said Rob. Charli Boddington, one of Rob's nominators said, 'The entire village is reliant on his delicious output. He has certainly kept the village smiling.' Read More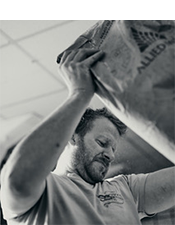 North West
Daniel Nemeth, Seasons Bakery
During lockdown, Seasons Bakery in Ingleton baked around the clock to deliver over 5000 loaves to the local community and 1000s to charities across the country.
Daniel and his partner welcomed baby number five, Isaac, the week before lockdown. 'We had no time off to enjoy becoming a family of 7, we knew people needed the bakery and that meant we had to keep it running.' said Daniel.
As restrictions came into force, Seasons Bakery lost all of its wholesale business overnight. Daniel thought quickly and adapted their bakery school website to establish a delivery service. Read More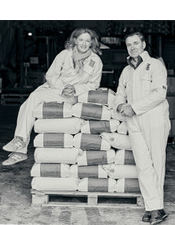 North East
Andrew and Sybille Wilkinson, Gilchesters Organics
Gilchesters Organics is a farm and mill in South Northumberland. Through lockdown they were milling all hours of the day to ensure home bakers, vulnerable communities and local shops, as well as chefs and bakeries across the country, were all supplied with flour.
Gilchesters Organics also donated half a tonne of flour to top London restaurant, Darby's, to assist them in their work supplying fresh bread to NHS workers and charities. Read More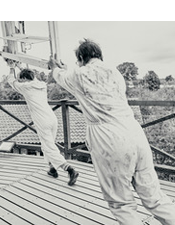 East Midlands
Green's Windmill Trust
Green's Windmill is a fully restored and working 19th century tower mill in Nottingham. During COVID-19 flour shortages, the team at Green's Windmill continued milling throughout, putting in 12-16 hour shifts to meet demand.
Using the 19th century technology they fulfilled 800 orders in five months – fivefold the amount in a standard year. Read More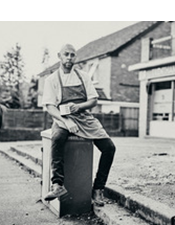 West Midlands
Curtis Stewart, Trentham Bakehouse
Curtis worked tirelessly to ensure his customers and local community had bread throughout lockdown. He delivered bread to the vulnerable and the elderly, and he also kindly donated bread to local charities, key workers and his local care-home.
'Curtis needs to be admired and shown recognition for his continued hard work and dedication to supporting our local community, many of whom would have been without bread if it wasn't for Curtis.' said Jenn Timmis, one of Curtis' nominators. Read More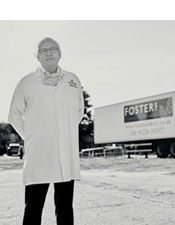 Yorkshire & Humber
Fosters Bakery
During lockdown Fosters Bakery have worked tirelessly to supply the local community.
'They have provided a lovely, friendly service of family sized flour, yeast and bread bundles using a drive through service, come rain or shine!' said one of their nominators, Tim Fulford, 'They have enabled some of us who have been helping those in the community who were confined to their homes to collect and distribute bread and supplies for others. The staff always have a smile and a cheery word. Nothing has been too much trouble.'
Read More

East of England
Steven Winter, Bread Source
Steven introduced a 20% discount for frontline, NHS and social care workers and kept the bakery open almost 24/7 to ensure it was accessible to shift workers. Prior to lockdown Bread Source didn't retail online but they quickly adapted their website to establish a fully functioning online shop, taking 200 online orders a day at the height of the pandemic.
Steven also launched the 'The Bread Source National Loaf Scheme', which aims to help those most in need access fresh bread by providing loaves for free or at a very low price point. In March, the Scheme offered 100 free loaves to those who had been made redundant from the hospitality industry due to the pandemic. Read More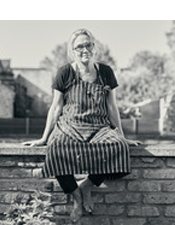 London
Liz Wilson, Ma Baker
During lockdown Liz transformed her business: from teaching bread making to baking – and personally delivering – hundreds of loaves of bread across London.
'She has been rising at 3am in order to get the sheer volume of loaves ready for home delivery and has brought so much happiness to so many people.' said Claire Denholm, one of the nominators. 'Despite the exhaustion of full-time baking from the early hours of the morning, she has remained cheerful and optimistic as she delivers her little bags of bread joy.' Read More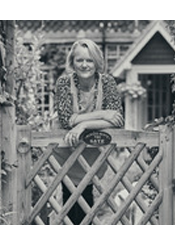 South East
Ruth Macintyre, Ruth's Little Kitchen
Ruth runs a microbakery in Brockham, Surrey on her own. When lockdown hit, she upped her output from 25 loaves to 70, which she delivered to her local community. She also donated baked goods to key workers and delivered food for Food Aid.
In addition, Ruth started running free baking workshops through Instagram Live. 'I just wanted to reach out and connect people.' says Ruth. The sessions were a huge success and have received national acclaim. Read More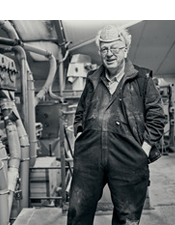 Scotland
Mungoswells Malt & Milling
Mungoswells Malt & Milling is a small-scale arable farm and mill north of Haddington, East Lothian. Their flour is grown, harvested, milled and packaged all within 5 miles. Mungoswells were putting in 14 hour shifts to meet the unprecedented flour demand seen during the coronavirus pandemic.
'They have grafted non-stop throughout lockdown to supply their loyal community, meaning the shelves of our high street greengrocers and wholefoods shops were never empty.' said one of their nominators, Hannah Ewan, 'It is in large part due to their unceasing hard work that we didn't have the shortages seen in so many places.' Read More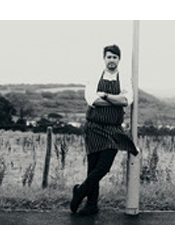 Wales
Osian Jones, CRWST
When Osian was forced to close his Crwst's cafe in Cardigan as the country went into lockdown, he decided to adapt his business; providing door to door delivery so that he could keep his local community supplied with bread.
His weekly order consisted of 200 loaves. All of which were hand mixed and hand shaped by Osian himself. To fulfil the orders, on Thursdays and Fridays Osian would start work in the bakery at 1am. In addition, he supported local pork producers, Myrddin Heritage, by providing bread for their 'breakfast boxes'.
Read More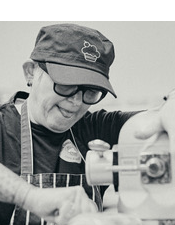 Northern Ireland
Cathy Stevenson, The Daily Apron
During lockdown Cathy baked for local residents and services, such as the post office and pharmacies.
'I wanted to bring a little happiness to those who need it at a time when everyone was feeling blue.' said Cathy, 'To see the smiles on people's faces when my red cart pulled up at their door filled me with joy.'
Runners-Up
North West – Aidan Monks, Lovingly Artisan Bakery

North East – Trevor Davidson, Davidson of Darras Hall

East Midlands – Geary's Bakery and Jason's Bread

West Midlands – Ruth Redgate, Hunnypot Cottage Bakery

Yorkshire and Humber – Holgate Windmill

East of England – Sheila Pledger, Pledgers Bakery

South East – Emily Munsey, Clarks of Wantage Wessex Mill

South West – Charlie's Cafe and Deli

Scotland – Justin Savage, Beefcake Cafe

Wales – Matthew Reece, Tucker's Bakery

Northern Ireland – Ashley and Amy French, French Village
Photos ©Henry Kenyon