Not ready for the long weekend to be over? With the start of Spring, we asked Phil Thorne, Great British Bake Off 2019 Contestant to share his Easter recipe with us.
Tiptree World Bread Awards and KitchenAid Home Baker categories are delighted to welcome Phil to our Judging family. A Lorry driver for most of his working life, Phil discovered a passion for baking, specifically pastries and breads.
In such uncertain times, baking has become a passion for many people across the nation. Whether you are an experienced baker, or someone who wants to try something new – why not join us and try out your home baking skills?
Phil, why is this your go to Easter Recipe?
'I try to use Cranberries in a lot of my bakes as I love the flavour, they only get recognition around Christmas time and I think they're an all year-round ingredient. Because it's Easter the use of chocolate seemed a perfect choice.'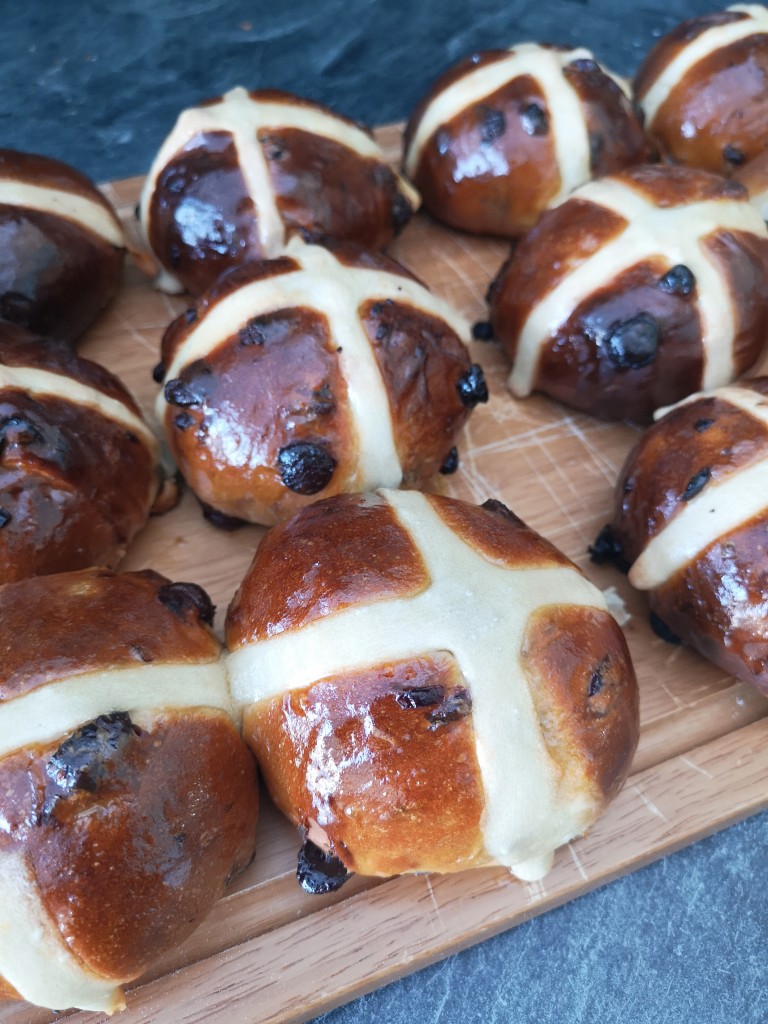 What you will need… 
Ingredients
500g strong white bread flour, plus extra for dusting
1 tsp salt
1 tbsp instant yeast
75g golden caster sugar
40g unsalted butter, softened
2 eggs, beaten
125ml milk, warmed
115-125ml water, tepid
180g dried cranberries, roughly chopped
100g dark chocolate chips/nibbles
50g white chocolate chips/nibbles
For the cross paste
70g plain flour
70ml water
For the glaze
70g apricot jam
1tbsp water
Method
Place the flour in a stand mixer bowl fitted with a dough hook, stir in the sugar, then add the salt to one side of the bowl and the yeast to the other. Add the softened butter, eggs, warm milk and around 60ml of the water.
Mix on slow speed, adding the rest of the water a little at a time, until all the ingredients are combined, and a soft dough is formed. You may not need all the water, or you may need a little extra. Turn up the mixer to medium speed and continue mixing until a nice glossy dough is formed, roughly 8-12 minutes.
Tip out onto a lightly floured surface and knead into a ball. Lightly oil your mixing bowl and place the dough in the bowl, cover and leave until doubled in size. This could be anything up to 3 hours.
Tip out dough and knead in the cranberries and chocolate until fully incorporated. Shape back into a ball, place back into oiled bowl and cover for another hour.
Tip out the dough, weigh it and divide into 12 equal amounts. Shape into balls and place them a few inches apart on a baking tray lined with a silicone sheet or greaseproof paper – you may need 2 trays depending on the size. Cover and prove for a further hour. While they are proving, make the cross paste by mixing the flour and water to a smooth paste and place in a piping bag.
Pre-heat the oven to 200⁰C fan.
Once proved, using the paste, pipe a cross on the top of each bun. Place in the oven and bake for 15-18 minutes until golden brown.
While the buns are baking, make the glaze by warming the apricot jam and water together. Once the buns are baked, brush the glaze over the top and leave to cool.
Enjoy.
Happy Easter
Phil (the baking biker)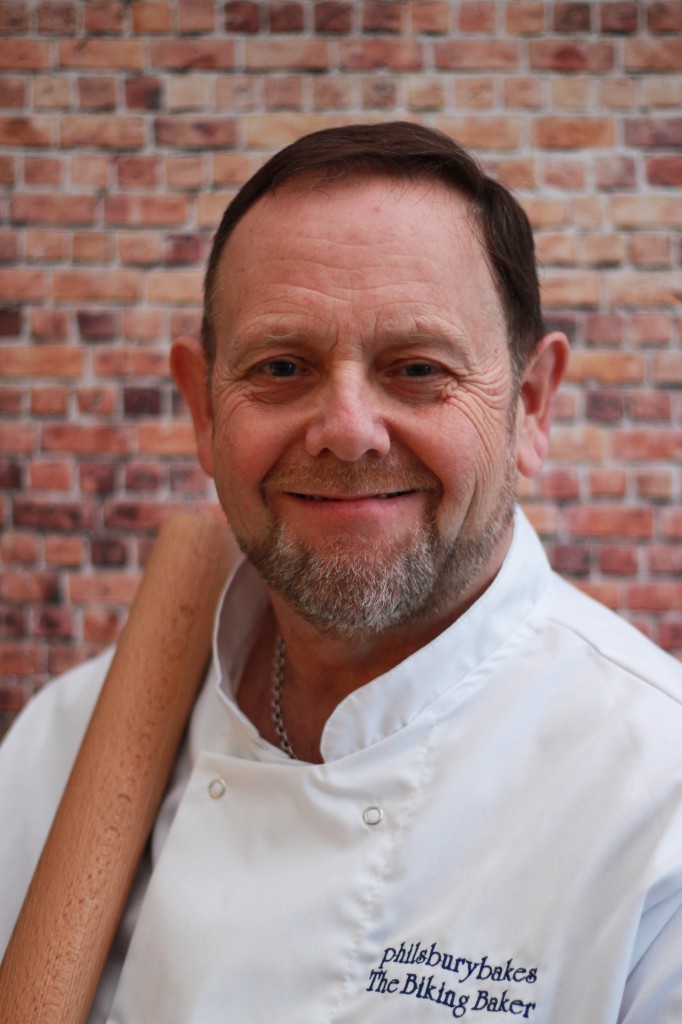 Want to see more of Phil's bakes?
Insta: @philsburybakes
Twitter: @philsburybakes
Share your Easter and spring bakes with us @breadawardsuk 
Who's your #BreadHero this Easter? We would love to hear your inspiring stories and let us give our bread heroes the recognition they deserve.