When we conceived Tiptree World Bread Awards we wanted to convey the fact that bread is a world food. It unites and defines every nation, every community. We are delighted to have launched #BreadHero to celebrate those who keep us all fed with delicious bread, day in, day out.
We have been humbled by so many uplifting and inspirational stories across the globe, with so many bakers getting up even earlier, going the extra mile and doing so much to support their community.
In such uncertain times, there is something calming and wholesome about going back to something we know, and for many that has become baking. For some, it has become a new hobby – from trying their hands at their own bread through to finally putting those overripe bananas to good use in a delicious Banana Loaf.
As our Chair of Judges, Stephen Hallam, Master Baker and MD Dickinson & Morris said –
'A loaf of bread excites all our senses … the sight and smell as the loaf comes out of the oven… the feel and sound as you cut through the crust…the aroma and flavour as you eat it.' 
From celebrating Easter to appreciating the start of spring – this bank holiday weekend can bring us all together over our passion for bread.
Whether you are an experienced baker, or someone who has just got into baking, why not try something new this Easter weekend?
For some Easter inspiration, we asked Finbar Haughley, Andrew Ingredients and Part-Time Bakery Tutor at Belfast Metropolitan College to share with us his story with baking, specifically with Irish Wheaten Loaf.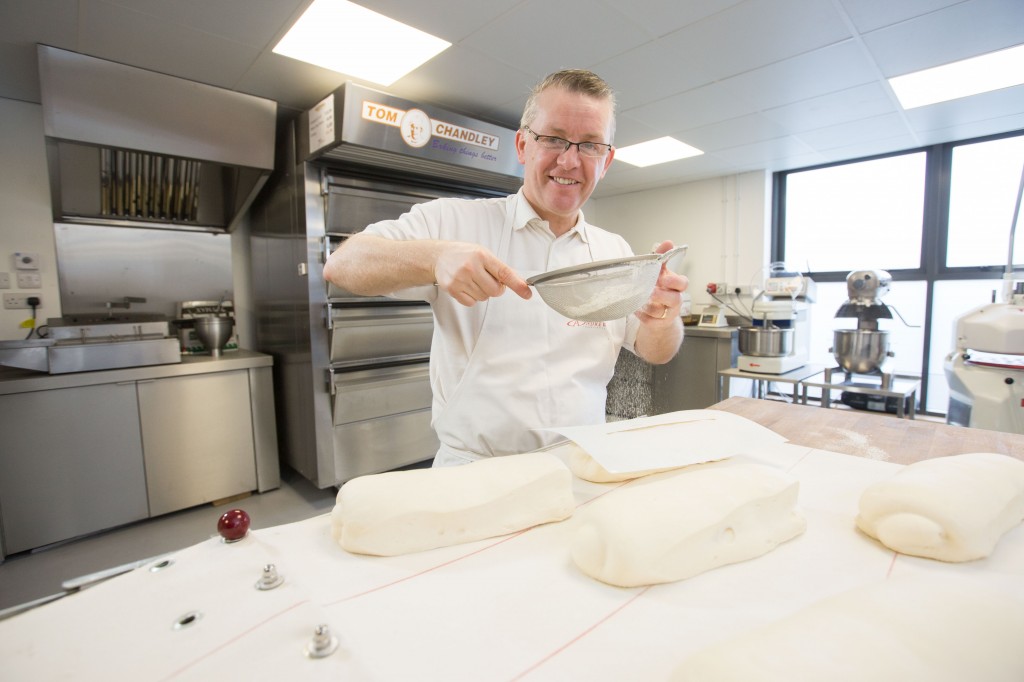 When did you bake your first Irish Wheaten loaf?
Now there's a question…. I believe it was probably over 30 years ago now, which is hard to believe, whilst serving my time as an Apprentice Baker in Crosseys Bakery, Lurgan. It's a staple in Northern Ireland so I got the chance to perfect my loaves. Have to say personally I love a good wheaten!
What makes a great Irish Wheaten loaf?
In my opinion what makes a great traditional Irish Wheaten Bread is a coarse texture with a slight sodium taste and just a hint of sweetness.
Although today of course there are so many variations on the traditional loaf which is great to see people getting creative and coming up with new ideas for the Wheaten. There are some delicious savoury wheatens and also some sweet versions like Date and Apple. I enjoy a good Stout Wheaten with lashings of butter!
Do you have any top tips for making a delicious Irish Wheaten loaf?
Yes, my top tip for making a great Wheaten Bread is the amount of buttermilk you add – it should equal the amount of flour in the recipe. 
What you need for Finbar's Wheaten Bread Recipe…
1000g wholemeal flour
100g oats
20g baking soda
12g salt
30g sugar
1000g buttermilk
Share your Easter and spring bakes with us @breadawardsuk.
Who's your #BreadHero this Easter? We would love to hear your inspiring stories and let us give our bread heroes the recognition they deserve.