If you ever longed for a magnificent KitchenAid mixer to grace your worktop, then now is your chance to scoop one with your finest home-baked loaf.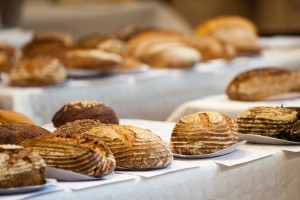 For the very first time, KitchenAid are sponsoring the Home Baker categories of the Tiptree World Bread Awards with Brook Food 2018, the UK's leading awards for bread baking.
There are two Home Baker categories – Open and Sourdough – and the triumphant winner of each one will each take home an Artisan 4.8L Tilt Head Stand Mixer (MSRP from £549). Head over and check out the categories page today!
The team at KitchenAid have shared this recipe for a quick rise rye bread with us for all the home bakers out there.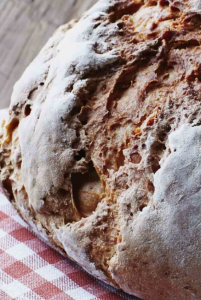 INGREDIENTS
150g Rye Flour
350g Stone-ground white flour
1 tsp fine-grain salt
25g fresh brewer's yeast
300ml lukewarm water
For the work surface: flour
STEP 1
Making home-baked bread is simpler than you might think, especially when you have the kneading power of the KitchenAid Artisan Stand Mixer and the special "Rising" function of the Twelix Artisan Oven. Using both these appliances, dough rises in only 90 minutes and you get fragrant, crunchy bread in about two hours. The constant temperature maintained by the oven throughout the rising period and the kneading power of the Stand Mixer makes waiting for a second rising unnecessary. These steps can be used for a number of different recipes.
STEP 2
Place both flours and the salt in the bowl of the Stand Mixer and attach the dough hook. Run the Mixer on minimum speed to thoroughly blend.
STEP 3
In another bowl, dissolve the brewer's yeast in the water. The water must be lukewarm because if it's too hot or too cold, it could inhibit or slow the rising process. Pour the water with the yeast into the Mixer bowl with the dough hook attached and the mixer running. Next, gradually increase the mixer speed to 8. You may need to add a little more water and a tablespoon of flour.
STEP 4
Turn off the mixer and detach the dough hook. Transfer the dough to a glass bowl and activate the oven's special "Rising" function. Cover the bowl with a damp cloth and put it on the middle shelf of the oven.  Allow to rise for 90 minutes.
STEP 5
After the dough has risen, remove it from the oven and select the "Traditional Bread" professional bakery function. Punch down the dough on a floured work surface and shape it into a loaf. Make a cut in the shape of a cross on the top and sprinkle with flour. Place in the oven and bake for 33 minutes.
For this and other recipe ideas visit the KitchenAid website here.