We are proud to announce our Special Awards Heroes 2021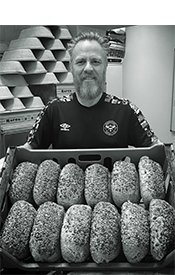 Darrin Romp, The Hampshire Real Bread Company
In pursuit of his lifelong dream, Darrin quit his job as a successful architect and set up his own bakery business: The Hampshire Real Bread Company.
Through his dedication and delicious baking, Darrin has built a loyal following, but there have been obstacles along the way, including problems with the extension he turned into his bakery and being diagnosed with stage four cancer.
During lockdown, Darrin decided to provide home deliveries, supporting those who were isolating when he himself was vulnerable. Read More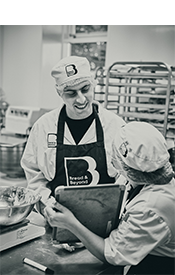 Dylan Needham, Laura Parker, Scott Thompson, Bread & Beyond
The Bread & Beyond team are changing the lives of young people with complex autism by providing them with the opportunities to develop the skills needed to build careers as bakers.
The Bread & Beyond bakery was purpose built at Prior's Court school. Baking is highly process-driven, practical and delivers an end product, which is rewarding and motivating and suits the strength and skills of people with autism. Bread & Beyond's young bakers practice in weekly sessions and share their bakes with other young people and staff in their homes. Read More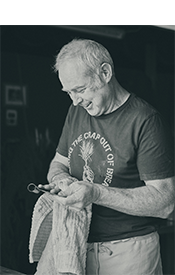 Joe Fitzmaurice, Riot Rye Bakehouse Bread School and Store
Since 2011, Joe has been making bread in a wood fired oven in his Cloughjordan bakery. The wood for the oven is sourced exclusively as thinnings from local broadleaf forests or windfall. So for the last decade, the energy Joe has used to bake bread for the 200 local households he supplies has been totally fossil fuel free.
As part of his mission to 'empower Ireland to make real bread', Joe has established a Bread School, which delivers courses focused on naturally fermented sourdough breads. Read More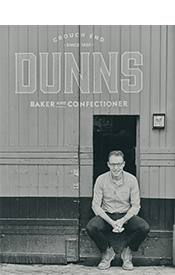 Lewis Freeman, Dunns Bakery
Lewis Freeman is a sixth-generation baker running Dunns Bakery. The bakery has been a centre of the local community for over 200 years.
Due to the restrictions imposed during lockdown, Lewis was forced to get creative to ensure the generations-old business survived and customers continued to have their daily bread. As such, Lewis established a bicycle delivery service. Everyday for 6 days a week, about 100 deliveries of freshly baked goods were made, by E-bike, around the local community. Read More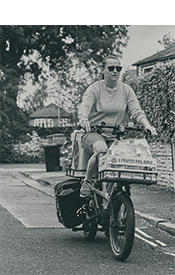 Irina Ruseva, Flour & Soul Bakery
Irina, who went into lockdown on maternity leave from her project manager role, set up her own micro bakery during the pandemic.
Always a keen baker, after learning as a child from her grandfather in Bulgaria, Irina took lockdown as an opportunity to get back into sourdough. After making a few surplus loaves, Irina posted them on Facebook to see if anybody wanted them. They sold within minutes and requests poured in. In order to keep up with demand Irina baked with her new baby strapped to her back and her three year old playing with flour. Read More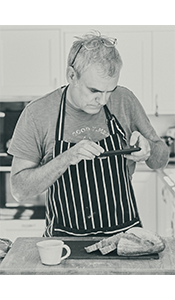 David Stubley, Dave Bakes Bread
In addition to being Runner Up in the Scotland Bread Hero category, David Stubley won the KitchenAid Home Baker Award.
During the pandemic, David amassed a huge international following on his 'Dave Bakes Bread' Instagram account with his creative sourdough baking.
He used the platform to encourage and support home bakers from across the world, from the complete beginners to the more experienced; offering continued support and encouragement. Read More




Photos ©Henry Kenyon