Once again Tiptree World Bread Awards with Brook Food will host an Irish Wheaten Loaf category. Wheaten is an oven-baked loaf made with a blend of flours and leavened with baking soda (sodium bicarbonate) and buttermilk, sometimes known as soda bread.
We call all professional bakers who have a wow factor wheaten to enter into the category or even create something new and inspiring just for the occasion, why not serve them up for St. Patrick's Day on Sunday 17th March 2019.
The magnificent 2019 judging board deciding in September whose loaf merits a walk along the bread carpet includes Finbar Haughey, Development Chef, Andrew Ingredients, Emmanuel Hadjiandreou, author and bread tutor, School of Artisan Food along with Henry Jefferies with over 50 years' industry experience as well as Michele Shirlow of Food NI.
Food NI acts as a central hub for Northern Irish bakers wanting to send their loaves in for judging. If you are a Northern Ireland-based baker, to arrange delivery of your loaves to  London for the Judging Day on Thursday 26 September 2019, please contact Christine Cousins at Food NI  christine@nigoodfood.com – Tel: 028 9024 9449    Mob: 0773 520 9299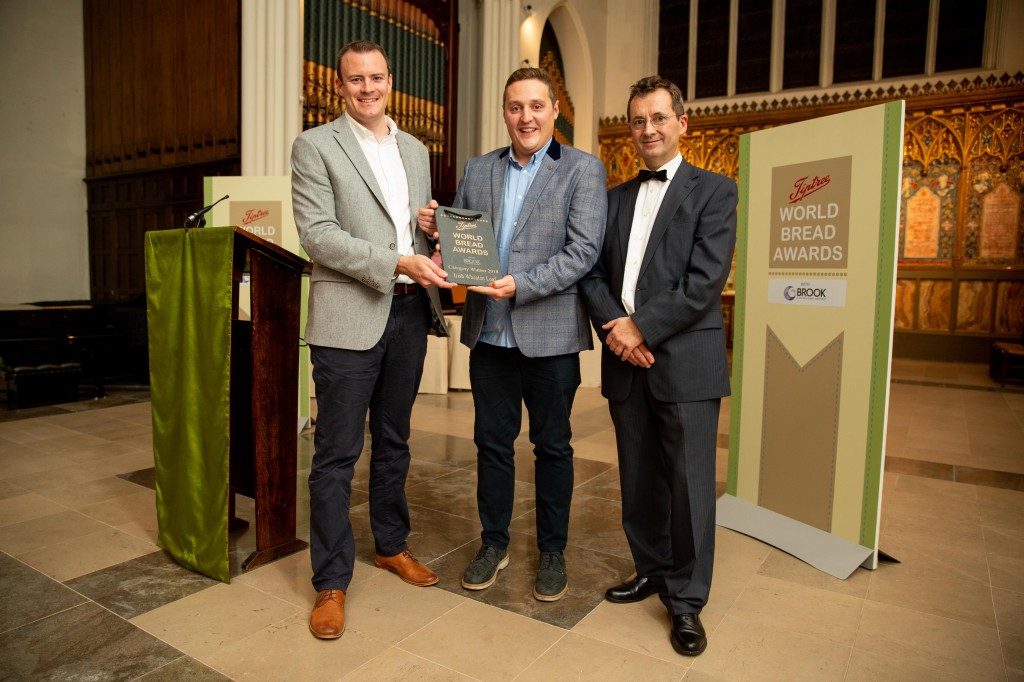 The category was won last year by The Cookie Jar in Newcastle, NI so we have invited James Herron to share his ideas for St. Patrick's Day with you all.
Bread for Patrick's Day.
Irish Stout & Oat Wheaten Bread.
We at the cookie jar have been making our famous, award winning wheaten to my grandmother's recipe since 1965, and have developed this simple to use bag mix so you can make your own tasty wheaten bread at home. Made with Coarse Wholemeal milled in Belfast. We have made it as simple as possible for the home baker to make the standard loaf, only requiring water and oil to complete the mix.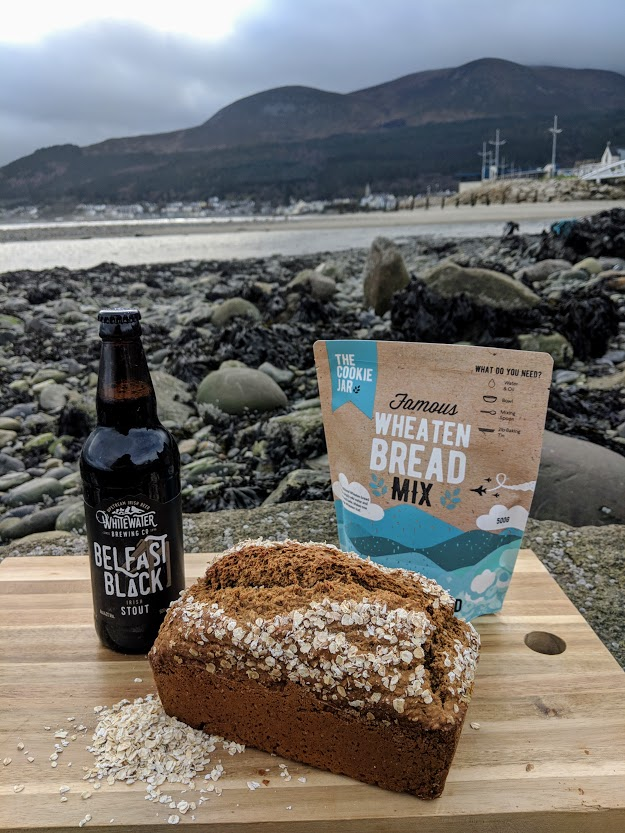 Wheaten bread is a typical Irish bread, being soda based in nature, but one product stands out more on the emerald Isle and that is the black stuff. Ireland produces some top-quality stouts and we have used a brewery which is only up the road from the bakery, the Whitewater Brewery Co, Bernard Sloan and his team have been making top quality, award winning beers for years and their Belfast Black Stout, is a perfect accompaniment to make our Stout Wheaten with, with its rich roasted barley and chocolate malts.
To make your very own Stout & Oat Wheaten.
Ingredients:
1 bag Cookie Jar Wheaten Bread mix
400ml Stout (if you want a milder taste, simply reduce the amount of stout and replace the difference with water- leaves you more to drink while it is baking!)
2 tbsp oil (sunflower, rapeseed, general cooking oil, any will do)
2 tbsp rolled Oats and a few more for sprinkling on top.
Method
1 Empty bag of Wheaten mix into bowl
2 add stout, oats and oil
3 mix with a mixing spoon until you get a uniform mixture (approx 1 minute)
4 pour/scoop mixture into a pre-greased 2lb/1kg loaf tin.
5 sprinkle the small bag of coarse wholemeal and some oats on top of the loaf
6 put into the centre of a preheated oven at 200oC and bake for approximately 1 hour, until it develops a lovely dark colour and a skewer comes out clean.
Once cooled, enjoy with some strong cheeses, or cooked meats, or with some hearty soups.  Or simply enjoyed toasted to release the aroma and some quality lightly salted butter.
Happy baking everyone and have a great at Patrick's Day.
James Herron
Visit The Cookie Jar
Website: www.mourneandbread.co.uk