The Tiptree World Bread Awards with Brook Food Bread Heroes 2020 Exhibition
Once the regional winners were decided, our photographer Henry Kenyon set off to take portraits of each one. After photographing the London winner, he began an eleven-day sprint that took him from Norfolk to Scotland to Belfast to Bath and Wales, with points in between. Thirty trains, two ferries and one bicycle later, he had captured all twelve in time to be incorporated into the Awards Evening film.
"I had the lockdown snapping at my heels as I criss-crossed the country," he said, "the town in Wales where I shot their Hero closed in the evening when I had left that afternoon."
"It was an experience I shall never forget, a moment in this country's history. For it's not pubs that form the backbone of the country – it's bakers."
This exhibition pays tribute to our twelve remarkable regional winners.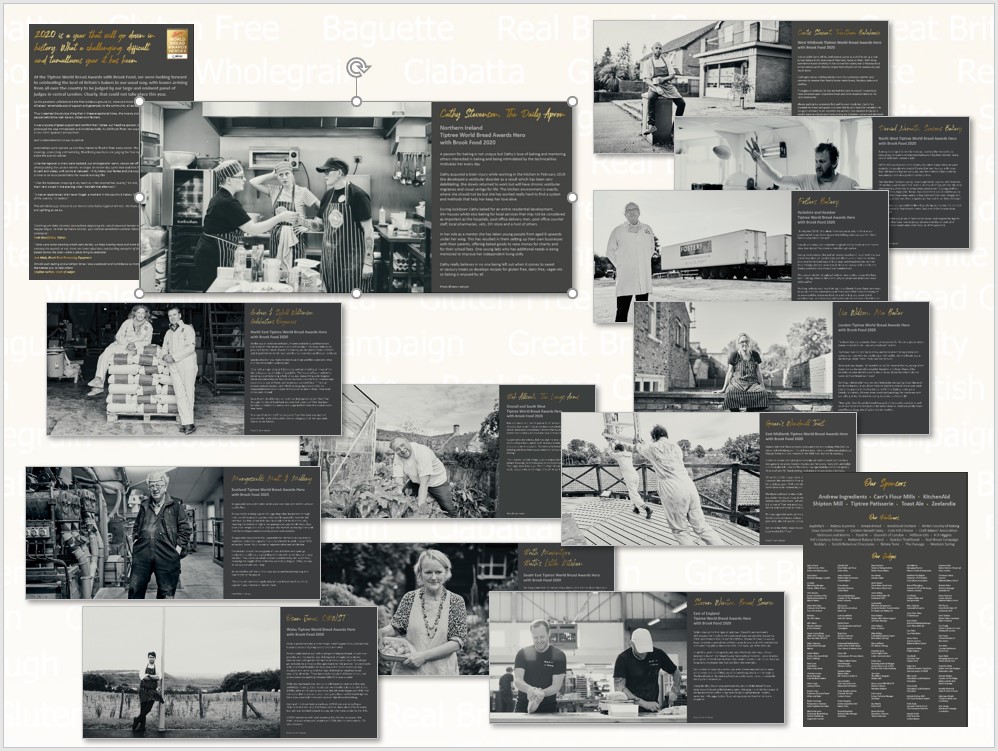 The exhibition will be on UK tour in 2021. If you would like to showcase our Heroes please contact helen@thefoodawardscompany.co.uk for further information.