What better time than now to talk to Mark Bennett, Winner of the 2017 Speciality – Sweet category for his loaf, 'A Christmas Sourdough Twist'!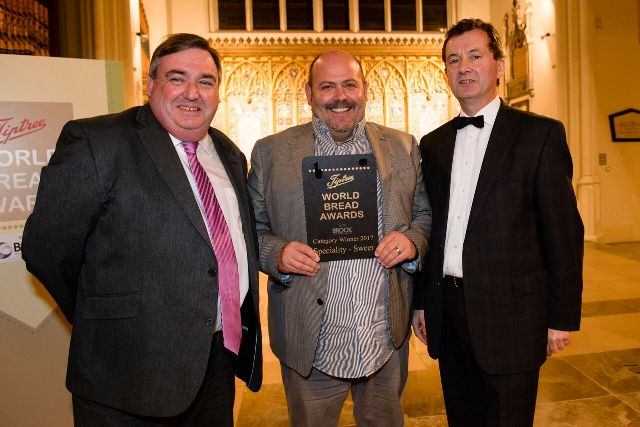 Mark, welcome to the blog, please tell us more about your winning loaf, 'A Christmas Sourdough Twist'.
The Christmas sour dough twist was inspired by all those wonderful smells and flavours you associate with the festive period, all wrapped in our house sour dough, dried vine fruits soaked in rum overnight, combined with a top quality lemon and orange candied peel, spices, vanilla and of course roasted almonds.
What's it like in your bakery in the run up to Christmas? Do you get a break at all to enjoy the festivities?
The bakery at the moment is a very busy place to be, not only are we making all our customers weekly favourites, we are also making all the festive goodies, we can't keep up with the mince pie production, they are very special, our German mince pie is very popular as well, Christmas can be a very last minute thing so it is all hands to the pump, we are all looking forward to a few days break!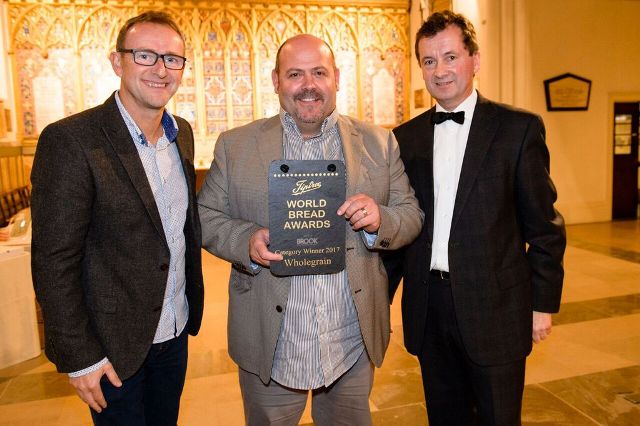 How did it feel to win not only the Speciality – Sweet category but also the Wholegrain category with your Malted Five seed sourdough?
Winning any award at the Tiptree World Bread Awards with Brook Foods is a very proud moment, being recognised by your industry is very humbling, it is also a great way to advertise as well.
What was the highlight of the awards evening for you?
The highlight of the awards evening is when your name is read out as a winner, it gives me a real warming feeling inside, it is also great to meet all the other competitors on the night.
We'd love to hear more about your baking background?
My baking background spans over 36 years, I was born into a baking family and I am now a third generation Master Baker. I worked for my Grandfather and Father for 30 years before setting up my own company in 2012, baking is in my blood. I love to compete, in the 1990s I won over 100 gold medals for cake decoration, and then became a judge.  I also made and decorated a Royal Wedding Cake for the Duke and Duchess of York. I then retired from all competitions until I opened my own company when I got the bug back. Since then I was ITVs Britain's best bakery finalist 2012, The BIA Baker of the year 2014, The BIA Craft Business of the year 2015, the BIA Speciality loaf of the year 2016, The Western Bakery Champion 2017, and I currently hold 48 World Bread Awards.
What's your philosophy/approach to baking?
To anyone thinking of becoming a baker I would say to them it is a great trade to be in, it gives you a lot of self-satisfaction, it is also so diverse you will never stop learning, the day you think you know it all is the day your career is over!
If you'd like to connect with Mark visit:
Website:  http://artisanmark.com
Instagram: @patisseriemarkbennett
Twitter: @patisseriemark
Facebook: https://www.facebook.com/Patisserie-Mark-Bennett-112229755568634/