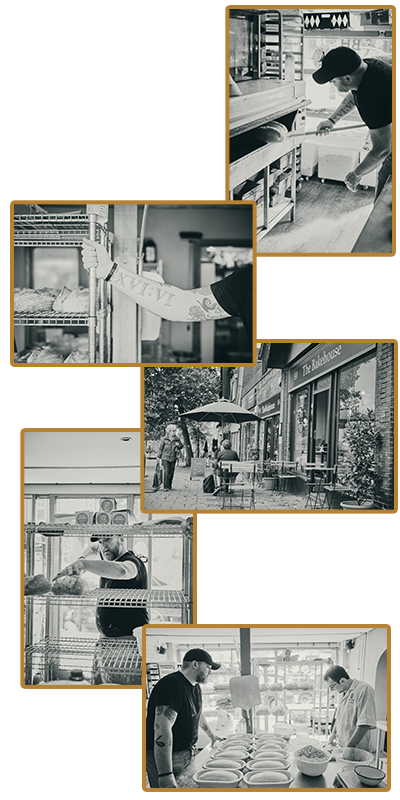 Craig Poynter, The Bakehouse Nottingham
East Midlands Tiptree World Bread Awards Hero with Brook Food 2021
Craig Poynter of The Bakehouse in Sherwood, Nottingham, has been crowned the East Midlands' Bread Hero by the Tiptree World Bread Awards with Brook Food.
Craig, who used to work in Gordon Ramsay's restaurant and Grosvenor House Hotel in London's Park Lane, gained a passion for bread whilst working in the kitchen at Langar Hall in 2008.
In 2013 he started to bake artisan loaves at home, which were an instant success at weekend farmers' markets but when Covid struck, Craig was forced to think quickly about how he could keep the bakery going while still serving the local community.
In the early days of the pandemic, when they were unable to bake, Craig and his team created over 3000 homemade bread kits and sold them from the shop window.
Through online tutorials, local children were encouraged to bake their own bread at home, giving parents a much-needed activity to do with their children.
In addition, challenged with a decision about how to sustain the business in the long term, Craig converted their old cafe space into a working bakery space.
Craig's quick decision-making and entrepreneurship has meant that The Bakehouse has remained stable and Sherwood hasn't lost one of the hearts of its community.
Photos ©Henry Kenyon