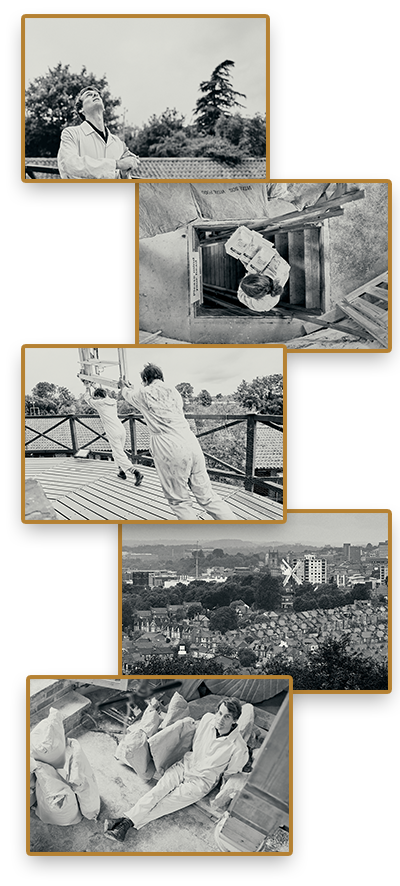 Green's Windmill Trust East Midlands Tiptree World Bread Awards Hero with Brook Food 2020 During the COVID-19 flour shortages the team at Green's Windmill continued milling throughout, often working 12, 14 and even 16 hour shifts to meet demand.
Green's Windmill Trust operates Green's Windmill, a fully restored and working 19th Century tower mill in Nottingham. The mill was once home to mathematical physicist George Green and was restored in the 1980's to honour his memory.
A science centre was built adjacent to the windmill to teach and inspire a new generation about Green's theories and functions, many still used today such as in the MRI scanner. The site is now operated by a team comprising three staff and 40+ hardworking, dedicated and passionate volunteers. Entry is free, especially important in a deprived suburb such as Sneinton where the windmill is located.
When the COVID-19 pandemic took hold, the mill was forced to close. However, the demand for flour soared; the country became a nation of home bakers again. With a windmill on their doorstep the residents of Nottinghamshire ordered flour in their droves.
Rather than close entirely, the three staff rose to the challenge, focusing their time solely on flour production to ensure those in need could be served. Closing on 15th March and not reopening again until exactly five months later to the day, a remarkable 5.5 tonnes of flour was produced to fulfil 830 orders and the Science Centre was even requisitioned for the storing of grain as there was not enough room in the mill itself!
On one day the mill ran for an unprecedented 16 hours to take advantage of a good wind. Flour orders were taken between Sundays and Thursdays with the mill shop open on Fridays and Saturdays for collections. In addition to the many orders from home bakers, the mill continued to supply flour to local bakeries.
To show appreciation for all the amazing NHS staff, carers and fellow key workers who continued to keep the nation safe and sound throughout the pandemic, the mill was lit up blue and green.
Not since the 1800s have the people of Nottingham relied so much on their local windmill for flour!
Photos ©Henry Kenyon