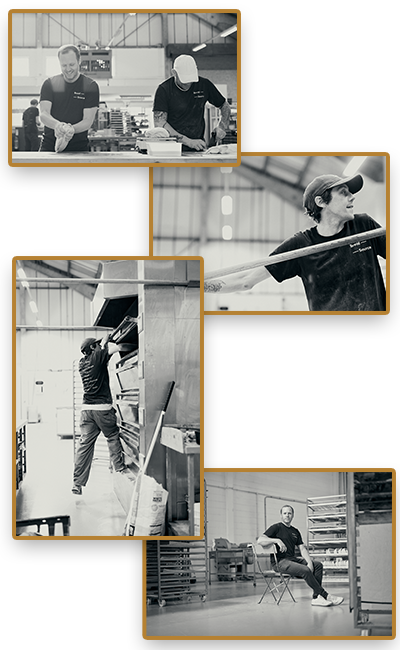 Steven Winter, Bread Source
East of England Tiptree World Bread Awards Hero with Brook Food 2020
When coronavirus first reached the shores of the UK, Norfolk Baker Steven Winter immediately began planning how he could help those that would be worst effected in his community.
Within days of the first signs of lockdown, Bread Source released a 20% discount for frontline, NHS and Social Care workers (this discount is still in operation) and as part of his initiative, Steven also found a way to keep the bakery open almost 24 hours a day to ensure all shift workers had somewhere to pick up their essentials, and make use of the discount.
In addition, with the hospitality industry effectively shut down, Steven decided to launch the 'Bread Source National Loaf Scheme' – providing low price point or free loaves to those that needed it most – with a real focus on hospitality employees that had lost their jobs overnight.
Not content to focus only on his own area, Steven reached out to many other bakeries to see if they could do something similar in their regions. The Bread Source National Loaf scheme continues to run and is available for anyone that needs it.
Alongside this, Steven also protected the jobs of all the Bread Source employees by keeping the business open, changing the whole landscape of the business from coffee shops to food shops selling bread, pastries, savouries, milk, eggs, butter, flour, baking equipment and other home essentials.
Photos ©Henry Kenyon