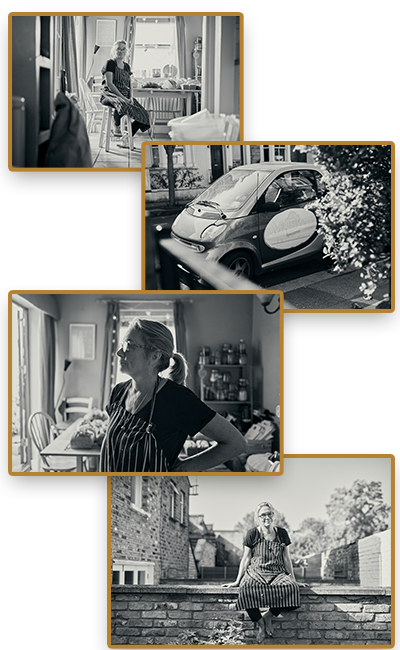 Liz Wilson, Ma Baker
London Tiptree World Bread Awards Hero with Brook Food 2020
'To know that my customers have nominated me for this very special award means so much to me. I am very humbled.' said Liz
'Lockdown was so hard for so many, and to be able to bring a smile and connect to those who were isolating or vulnerable, with my bread, was an absolute privilege. Bread really can change lives.'
Since lockdown began, Liz baked for up to 20 homes in Putney on top of the many homes she was delivering her bread to in Fulham. Many of her neighbours were shielding and without Liz would not have been able to count on fresh bread each week.
Working unbelievably hard, not only baking but also giving bread classes in her home bakery, Liz would normally be teaching several classes per week. Due to the pandemic this has turned to full time baking, turning out literally hundreds of loaves every week and providing her customers with something to look forward to during the months of Covid-19.
"Having her fresh bread delivered was such a luxury and a comfort in such uncertain times and continues to be such a treat as lockdown gently eases", says Phoebe Boag, one of Liz's many nominators.
Photos ©Henry Kenyon