The UK's leading awards celebrating the bread community
Lewis Freeman, Dunns Bakery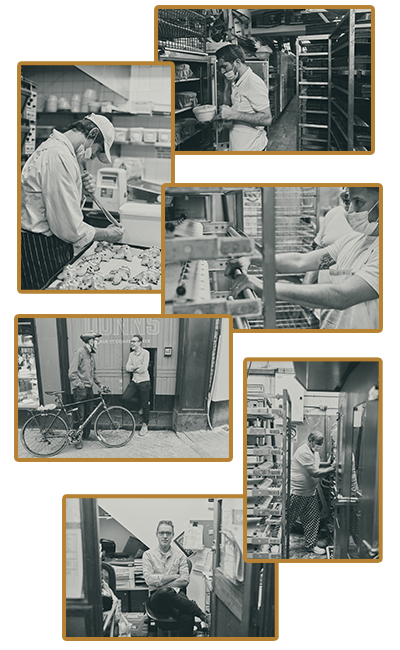 Wright's Flour Award for Innovation and London Tiptree World Bread Awards Hero with Brook Food 2021
Lewis Freeman of Dunns Bakery in Crouch End has been crowned London's Bread Hero by the Tiptree World Bread Awards with Brook Food.

In addition, he has received the Wright's Flour Award for Innovation.

Lewis Freeman is a sixth-generation baker running Dunns Bakery. The bakery has been a centre of the local community for over 200 years. Due to the restrictions imposed during lockdown, Lewis was forced to get creative to ensure the generations-old business survived and customers continued to receive their daily bread. As such, Lewis established a bicycle delivery service.

Every day for 6 days a week, Dunns made about 100 deliveries of freshly baked goods, by E-bike, around the local community. Such was the demand and success of the scheme, Lewis opened a second shop in Muswell Hill. This has been operating very successfully and Lewis has increased his staffing from 45 to 65 people.

Throughout the pandemic, Lewis also supported charitable food kitchens and food banks across London. To date, he has donated over 10,000 loaves of bread and packs of hot cross buns to organisations including The Shoreditch Trust, First Love Foundation, Muswell Hill Food Bank, Hornsey YMCA and St Peter in Chains Crouch End.