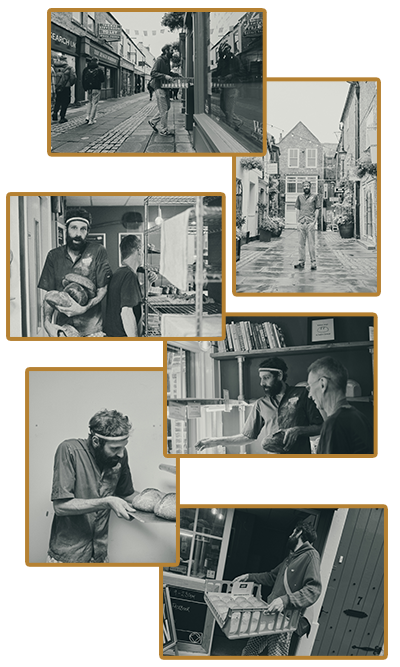 Dan Booth, Bakerman
North East Tiptree World Bread Awards Hero with Brook Food 2021
Dan Booth of The Bakehouse in Darlington, has been crowned the North East's Bread Hero by the Tiptree World Bread Awards with Brook Food.
Former head baker at Clervaux Artisan Bakery and Cafe, Dan was slowly working towards opening his own community-orientated bakery. He was in the process of applying for grants when coronavirus hit and funding was diverted for Covid-19 relief.
Following redundancy, Dan, a passionate advocate for Real Bread, successfully crowdfunded to set up a not-for-profit, community bakery called Bakerman whose profits will go back into serving the community by offering six-week work experience schemes to 18 to 25-year-olds who need additional support to get them into the workplace. Dan now employs a number of staff and apprentice bakers.
"His dedication, and amazing work ethic is outstanding, and all achieved whilst in the midst of a global pandemic." said Chris, one of Dan's nominators.
Photos ©Henry Kenyon