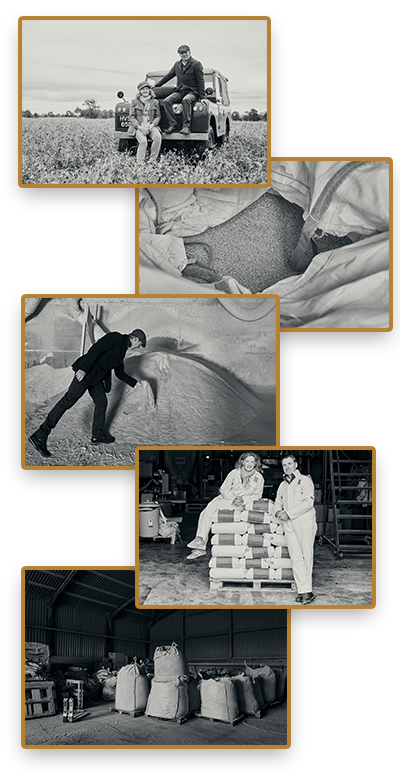 Gilchesters Organics
North East Tiptree World Bread Awards Hero with Brook Food 2020
'The pressure Gilchesters faced was considerable, yet they have fed thousands through the grains they have milled.' said Aidan Monks, the Cumbrian baker who nominated the couple.
Andrew and Sybille started converting Gilchesters to organic production in 2002. The construction of their own flour mill in 2003 has provided stone-ground organic flour of Wheat, Spelt, Rye, Emmer and Einkorn directly to artisan bakeries, chefs and home bakers throughout the UK.
On the day of lockdown in March, Andrew and Bille found themselves losing half of their employees due to self-isolation. With a skeleton staff, they worked tirelessly to provide flour to homes all over the country. On-line orders were processed and dispatched within 48 hours and this has been kept up all through lockdown.
Special attention was made to keep local shops and the vulnerable living in strict self-isolation well-stocked.
"Our mills are operating at full capacity and we're milling all hours of the day to keep on top of orders." Says Billie, "We're a small team and we're ensuring social distancing which, of course, makes things a bit tougher. We're also delivering our flour as our number one priority is to encourage customers to stay at home, and to protect our workforce. "This is an unprecedented situation and I think we're going to be in it for the foreseeable future so it's important to us to be able to keep these local stores well stocked."
Since March, local families in need have been provided with free flour through the church food bank and over half a tonne of flour has been donated to Darby's in London, who supplied NHS front line workers with free bread.
To ensure front line staff had access to flour they have also opened special order slots and added a few extra bags as their own personal thanks to our heroes.
Photos ©Henry Kenyon