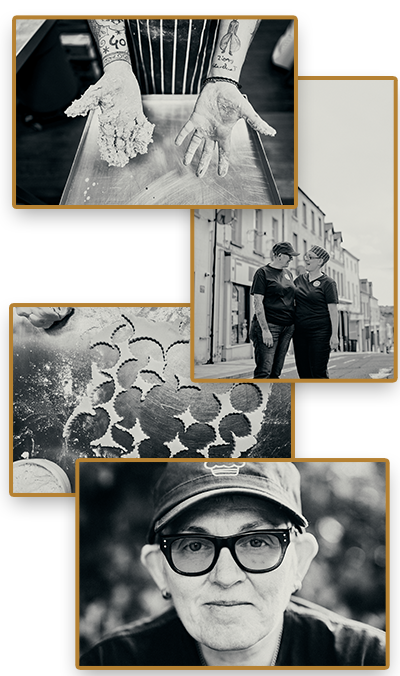 Cathy Stevenson, The Daily Apron Northern Ireland Tiptree World Bread Awards Hero with Brook Food 2020 A passion for baking is not unique but Cathy's love of baking and mentoring others interested in baking and being intimidated by the technicalities motivates her every day.

Cathy acquired a brain injury while working in the kitchen in February 2019. She developed a vestibular disorder as a result which has been very debilitating. She slowly returned to work but will have chronic vestibular migraines and visual vertigo for life. The kitchen environment is exactly where she should not be but she has worked really hard to find a system and methods that help her keep her love alive.
During lockdown Cathy baked for an entire residential development, 34+ houses whilst also baking for local services that may not be considered as important as the hospitals; post office delivery men, post office counter staff, local pharmacies, vets, DIY store and a host of others.
In her role as a mentor she has taken young people from aged 9 upwards under her wing. This has resulted in them setting up their own businesses with their parents, offering baked goods to raise money for charity and for their school fees. One young lady who has additional needs is being mentored to improve her independent living skills.
Cathy really believes in no one being left out when it comes to sweet or savoury treats so develops recipes for gluten free, dairy free, vegan etc. so baking is enjoyed by all.
Photos ©Henry Kenyon