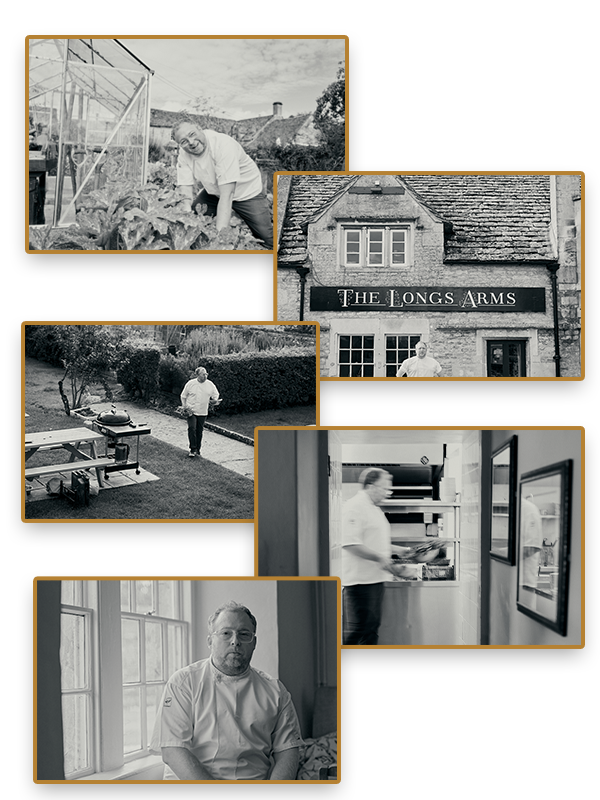 Rob Allcock, The Longs Arms Overall and South West Tiptree World Bread Awards Hero with Brook Food 2020 When his business was forced to shut due to Covid 19, Head Chef and Owner of The Longs Arms Rob Allcock refused to just hang up his apron.
Instead, he took the brave decision to convert the pub into into a bakery which has become the central focus and hub of the village.
Supported by his wife Liz, Rob has kept his local community and the surrounding areas supplied with delicious breads, doughnuts and pies and, as one nominee put it, 'Not only is his bread amazing, but the other baked goods have been exceptional and he has certainly kept the village smiling.'
The initiative has had a huge positive impact on the community and with people traveling from miles away to come and eat their fabulous produce, The Longs Arms Bakery and Tiptree World Bread Awards Hero Rob Allcock really have put the small village of South Wraxall on the map!
Photos ©Henry Kenyon