From refreshing our judges' taste palates at our judging day last month, to providing crisp fresh glasses of water at our Awards Evening this October, Tiptree World Bread Awards with Brook Food are delighted to be supported by Wenlock Spring.The Shropshire-based, family-run business is celebrating its 30th birthday this year. From restaurants, hotels, caterers to pubs, cafes, schools and leisure centres, Wenlock supplies premium natural source water exclusively to the hospitality sector.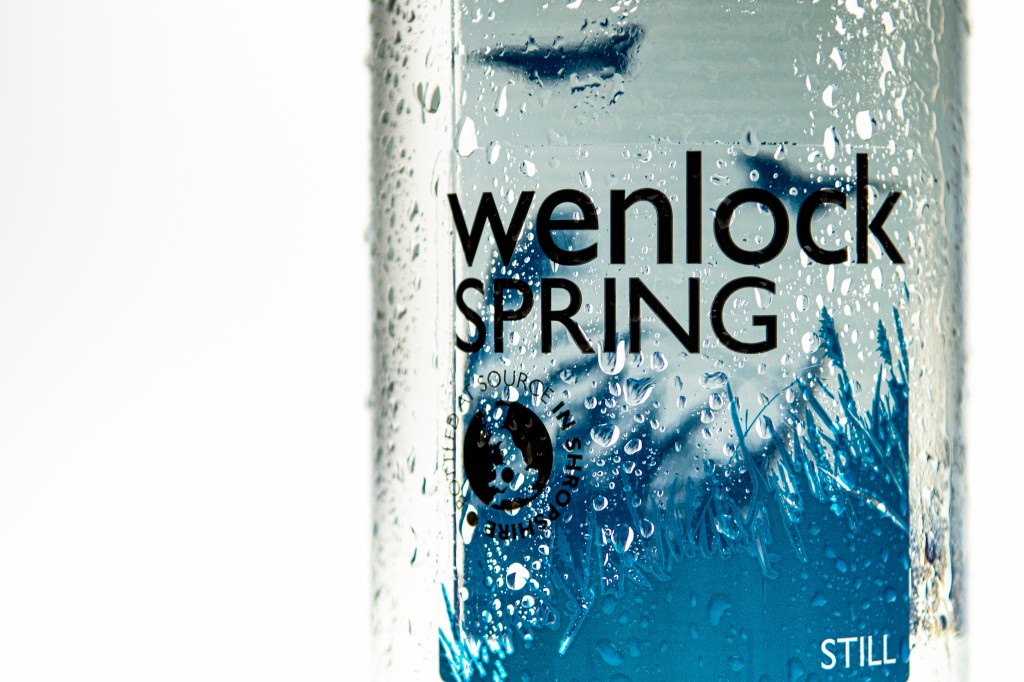 We asked Matthew Orme, Director of Wenlock, to tell us a little more about the company and its relationship with our awards.
What makes your water so special?
No two spring waters are the same. Sourced within South Shropshire's Area of Outstanding Natural Beauty, our water naturally filters through the unique limestone rock strata of Wenlock Edge, providing a unique blend of minerals and a refreshing, delicately sweet taste. The 15-mile geological escarpment that forms the Wenlock Edge, was created 400 million years ago. During the Ice Age the limestone was pushed up from South of the Equator to its new home in South Shropshire. This is what makes our water the great tasting choice it is!
Why is provenance so important?
People increasingly care about where their food and drink comes from and want to avoid unnecessary additives. That's one of the reasons why artisan breads and sourdoughs are having such a renaissance. The same is true of premium bottled water. Naturally clean, Wenlock Spring is simply filtered and bottled at source – nothing added, nothing taken away.
Tell us about Wenlock Spring's sustainability ethos.
Sustainability is at the very heart of our business; we feel we have an enormous responsibly to care for the environment for future generations. We've just fulfilled the stringent requirements to become Gold Standard certified as a Happerley Transparent Brand, which verifies our supply chain transparency.
Earlier this year our 500ml rPET bottle was shortlisted as a finalist in the 'Best PET' category of the Zenith Innobev Awards. This was a fantastic achievement as we were up against tough competition from some of the big global players. Our entry highlighted that we're one of the first companies to produce our bottles with up to 50% British sourced recycled plastic. We constantly invest in major programmes to improve our sustainability credentials and support a circular economy where bottles are used, recycled and re-made into new bottles within the UK.
Congratulations on your recent award wins – please tell us about them. 
Wenlock Spring's still water was recently awarded Gold for taste in the prestigious British Bottlers' Institute (BBI) Awards. It was the seventh consecutive year that we've taken a top spot. Plus our unique 500ml rPET bottle which is made from 51% British sourced recycled PET, was also recognised.
What inspired you to partner with the World Bread Awards?
The team at Wenlock Spring fully appreciate the time and dedication that goes into making truly exceptional bread. Not only do we want to help celebrate the achievements of all the talented bakers that participate in the awards each year, we also want to help make sure that the judges stay refreshed and keep their taste buds in top condition whilst sampling all the bread entries.
Stay healthily hydrated with a refreshing glass of chilled Wenlock Spring. Wenlock Spring will be showcasing their water alongside our other wonderful partners produce this coming Tuesday 15 October at our Awards Evening.