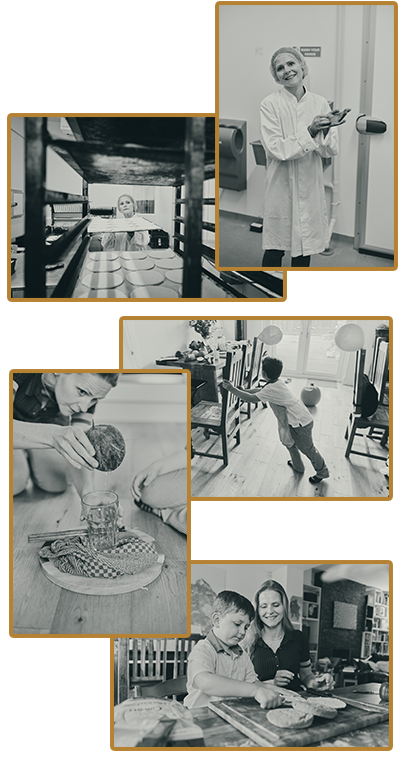 Sabine Klaus Carter, Calvin's Free From Foods
Scotland Tiptree World Bread Awards Hero with Brook Food 2021
Sabine Klaus-Carter of Calvin Free From Foods, Edinburgh has been crowned Scotland's Bread Hero by the Tiptree World Bread Awards with Brook Food.
The judges were inspired by Sabine's ability to turn a challenging personal experience into a business that helps many people in situations similar to her own.
Sabine's son was born with severe food allergies and the list of foods he could not have became very long. However, the list of safe foods also became more varied and creative. Sabine kept on finding more interesting foods than she ever knew existed and when she found out that other people were struggling to find safe free-from bread too, Sabine decided to set up Calvin's Free From Foods so that everyone could experience the joy of having bread, no matter what one's dietary restrictions are.
Since its launch in 2020, Calvin's Free From Foods has been donating to food banks and in July this year, Sabine was selected as a Finalist at the Great British Entrepreneur Awards.
Photos ©Henry Kenyon