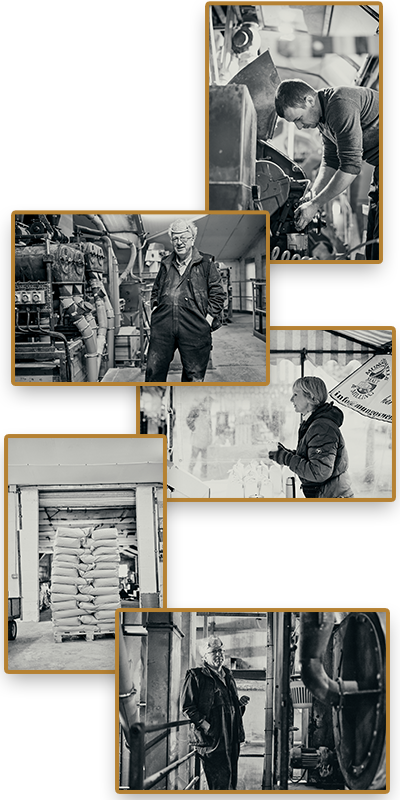 Mungoswells Malt & Milling Scotland Tiptree World Bread Awards Hero with Brook Food 2020 Mungoswells are a principled, small-scale local farm and mill focusing on quality flour.

They grow much of their own grain, to impressive farming standards, both conventional and organic and work with other producers to help increase the quality of our grain, being strong supporters of the community benefit society, Scotland The Bread.
Renowned for making a point of supporting other businesses through their social media and business practices Mungoswells have worked continuously throughout lockdown to supply their local community, meaning the shelves of high street greengrocers and whole-foods shop were never empty and it is in large part due to their unceasing hard work that the shortages seen in so many places were avoided.
Mungoswells response to the unprecedented demand was inspired: to maximise production capacity they concentrated on producing an '85% extraction' brown flour instead of separate white and wholemeal.
The decision to mill the one grade of flour simplified and sped up production to address a big backlog of orders with a nutritious and tasty solution. They communicated constantly and honestly with customers, revealing the length of the shifts they were all putting in: 14 hours a day for at least a month non-stop.
Somehow they still found time to go above and beyond replying and sourcing items for people.
"We consider ourselves hugely lucky to have Mungoswells as a local supplier", says nominator Hannah Ewan
Photos ©Henry Kenyon