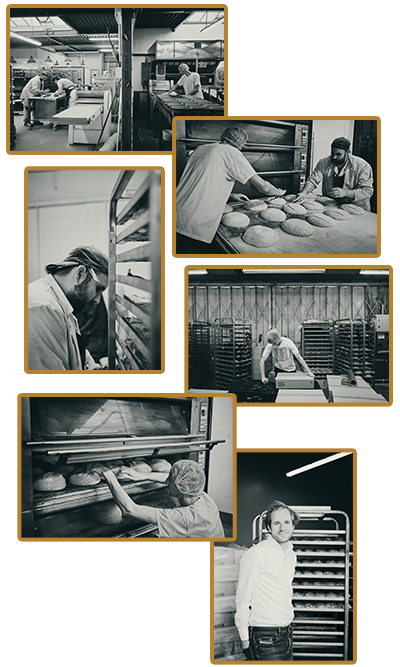 Tom Hazzledine, Baker Tom's
South West Tiptree World Bread Awards Heroes with Brook Food 2021
Tom Hazzledine of Baker Tom's Bread in Redruth, Cornwall has been crowned the South West's Bread Hero by the Tiptree World Bread Awards with Brook Food.
As with many businesses, the last 20 months have brought about some unexpected challenges for Baker Tom's, but the team have taken these in their stride.
During the pandemic, Tom created a mobile 'Baker Tom's' bread van to venture out to remote locations across Cornwall and Devon. The van, stocked with fresh bread and basic supplies such as eggs and milk, was a lifeline for those facing isolation.
Baker Tom's all began in Tom's kitchen in the corner of the South West over 10 years ago. Tom baked his first couple of loaves of fresh bread and biked them to his local farm shop. They sold out. Soon, Tom was delivering freshly baked loaves every day and his bread became the talk of the town.
Today, Baker Tom's has five shops, two cafes and an online shop. Tom's ethos remains the same; to bake delicious, wholesome bread, crafted by hand, that his customers can enjoy every day.
Photos ©Henry Kenyon