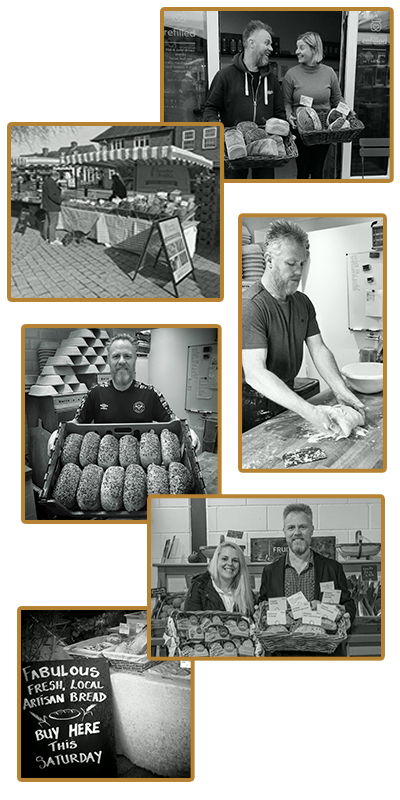 Darrin Romp, Hampshire Real Bread Company
Tiptree Outstanding Achievement Award 2021
Darrin Romp, an architect-turned-baker from Waterlooville, Hampshire, has won the Tiptree Outstanding Achievement Award at the Tiptree World Bread Awards with Brook Food.

In pursuit of his lifelong dream, Darrin quit his job as a successful architect and set up his own bakery business: The Hampshire Real Bread Company. Through his dedication and delicious baking, Darrin has built a loyal following, but there have been obstacles along the way, including problems with the extension he turned into his bakery and being diagnosed with stage four cancer.
During lockdown, Darrin, always one to put his customers first, decided to provide home deliveries, supporting those who were isolating when he himself was vulnerable. Not only did Darrin do all the baking, he also personally delivered every order.
"Despite facing incredibly difficult personal challenges during a turbulent year, Darrin has continued to fulfil his popular demand to a loyal and growing customer base," said Claire Browne, one of Darin's many nominators. "His huge local popularity is a testament to the talent, hard work, care and thought that goes into his produce, which, in turn, delivers flavours that customers can't get enough of. He is an inspiration and proof that it's never too late to follow your dream."
"Out of all the nominees for 2021 Tiptree World Bread Awards, Darrin has stood out for demonstrating quality, integrity, innovation and authenticity in both his business and business practice." said Stephen Hallam, Chair of the Judges.