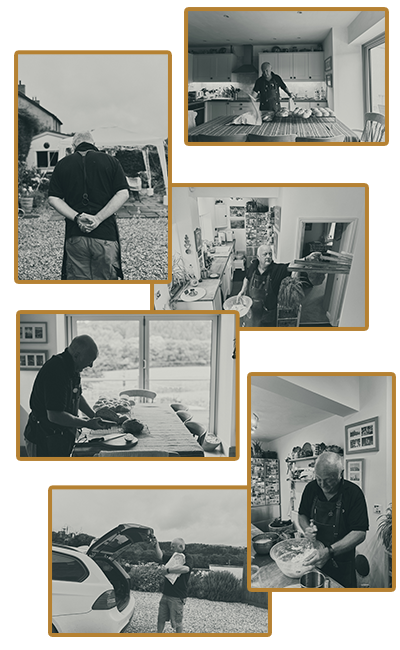 Jon Rosser, Bread Club 20
Wales Tiptree World Bread Awards Hero with Brook Food 2021
Jon Rosser who lives in Ruthin, Denbighshire, has been crowned Wales' Bread Hero by the Tiptree World Bread Awards with Brook Food
Jon has been baking bread for more than 50 years. During the coronavirus pandemic, his daughter requested his help with bread baking. Her friends soon wanted to join in the fun. With all this great interest, she suggested her father establish an online bread community, through which he could share his lifelong enthusiasm and knowledge for baking even wider.
Jon's group, which is called BreadClub20, is aimed at both those who want to start baking and those who want to get back into it. Through the group, Jon offers advice and walk-through recipes on all types of bread, providing instruction on basic and advanced skills.
Jon spends lots of time researching the history of different types of bread, something he is equally passionate about, which he shares with the group too.
He has grown the community to more than a thousand subscribers from across the world, as far as Australia and the United States. He has a keen following close to home too as he sends all his bakes out to the local community for the all-important taste test!
Photos ©Henry Kenyon