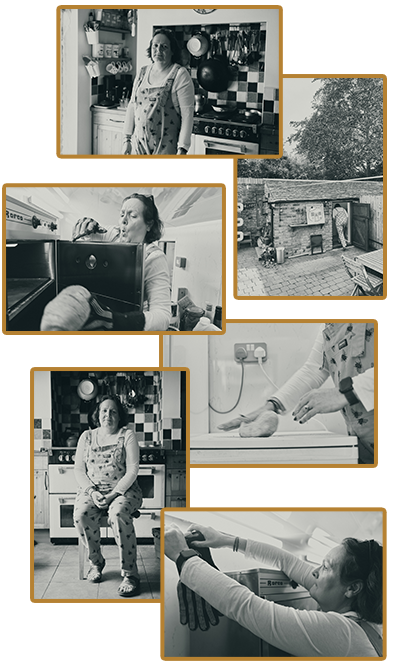 Ruth Redgate, Hunnypot Cottage Bakery
West Midlands Tiptree World Bread Awards Hero with Brook Food 2021
Ruth Redgate of Hunnypot Cottage Bakery in Tamworth has been crowned the West Midlands' Bread Hero by the Tiptree World Bread Awards with Brook Food.
Ruth converted an old rundown shed into her own miniature bakery, Hunnypot Cottage Bakery. 'It is a one-woman artisan bakery … but with the energy and passion of a whole team.' says Gayle Edwards, one of Ruth's nominators.
Ruth is very conscious of the environmental impact of the bakery. In the conversion, she used donated worktop and units, repurposed shelves and wall and ceiling boards that would have otherwise gone to landfill. In the day-to-day running of the bakery, she uses compostable packaging, forest-friendly cardboard, and has swapped paper leaflets for QR codes.
She has also shown great innovation in the business of the bakery. To introduce people to new tastes, she began a monthly bread subscription that provided a different country's bread with each delivery. She has also teamed up with a local florist, The Pretty Little Parlour, to create a workshop combining baking and flower arranging.
In addition to the bakery, Ruth runs a local food hub which she created to bring local produce to the community. She personally signs up the producers, collects all the orders from them each week and takes them to central collection points, helping everyone have access to fresh healthy food.
Photos ©Henry Kenyon