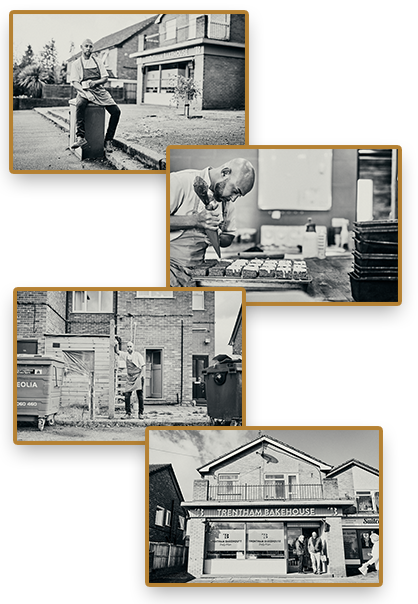 Curtis Stewart, Trentham Bakehouse West Midlands Tiptree World Bread Awards Hero with Brook Food 2020 In June 2019 Curtis left his professional career as a chef to set up a new artisan bakery within his local area (Trentham, Stoke on trent). With drive, commitment and creativity he has turned the bakery into a fabulous local artisan bakery which attracts people from all parts of the community and much wider.

Curtis goes above and beyond to ensure his customers and the local community receive their freshly home-made bread, fabulous cakes and pastries.
Throughout lockdown, he has worked tirelessly to ensure his premises have remained open to provide bread and other essential items to the local community.
Always putting his customers first and his own needs last, Curtis has donated his bread and goods to a local charity who help the homeless. He has given produce to our essential key workers, has donated bread on a weekly basis to a local care-home during our lockdown period and delivered bread to the vulnerable and elderly who were unable to attend the shop.
Photos ©Henry Kenyon