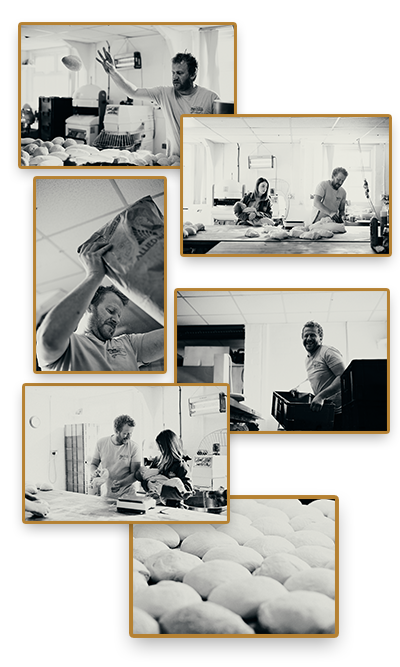 Daniel Nemeth, Seasons Bakery North West Tiptree World Bread Awards Hero with Brook Food 2020 When businesses were closing due to the coronavirus pandemic, rather than closing his bakery, father of five (including one-week old Isaac!) Daniel Nemeth dedicated all his time and energy to finding solutions to the problems he and his team were facing.
Turning the shops into mini farm shops, sourcing the necessities to keep going he made sure everyone had everything they needed, taking care of staff and customers alike.
1000s of loaves headed out to charity. Countless home deliveries were made to the people who couldn't leave their own homes, with more than 100 boxes going out every day, and their Artisan School website was adapted to make a platform to buy online.
'Dan has been fantastic during these tough times', says his wife Charlotte, 'if somebody was in need Dan made sure they didn't go without. My most vivid memory of this blur is when a lady came in with 2 young children, almost in tears, buying her bread. Dan asked if she was ok and the young child said they have been unable to buy toilet roll. Dan went straight into the back, grabbed one of our 12 packs and handed it over free of charge.'
'Dan has been a huge credit to the village during coronavirus, he has bent over backwards to help those in need.' said one of Dan's nominators, Janine Mair.
Because of the way in which Seasons has grown and adapted during the pandemic, they have now employed 20 new members of staff, all of whom had been made redundant because of the pandemic.
Photos ©Henry Kenyon