Could you be lifting our KitchenAid Home Baker Sourdough, or KitchenAid Home Baker Open trophy this October?
With Father's Day approaching, why not try out your Home Baker skills!
We asked our Chair of Judges – Stephen Hallam, Master Baker, MD Dickinson & Morris,  to share his Father's Day thoughts.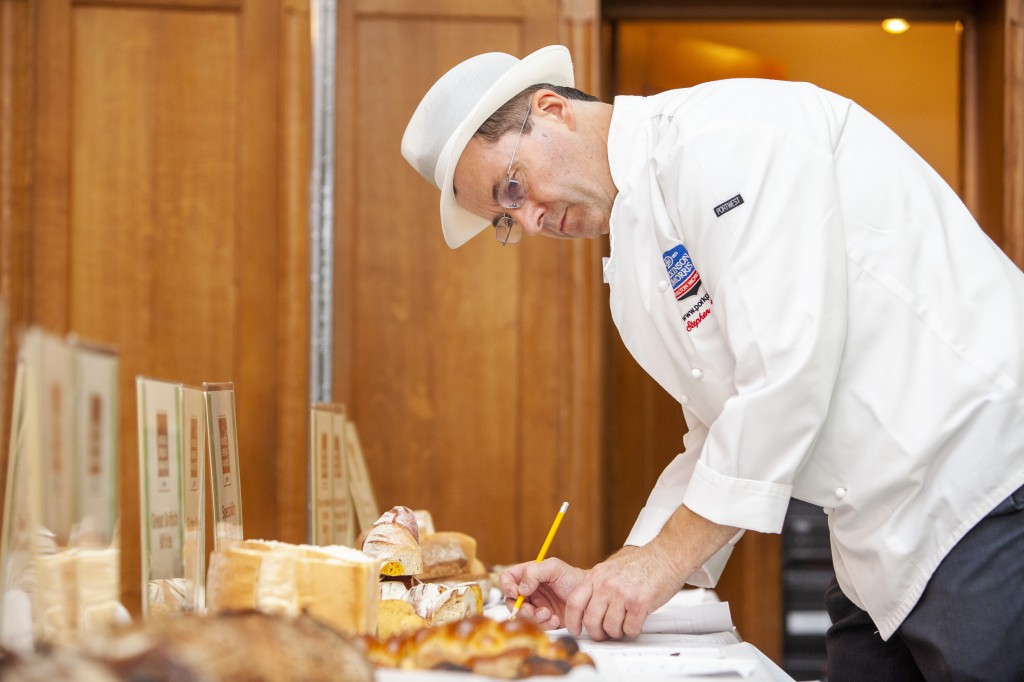 Can you share with us your favourite father childhood memory of baking?
Falling into a big bowl of dough in my father's bakery whilst 'knocking it back'
What would you say is your daughter, and our wonderful judge, Philippa's favourite thing that you make?
1. Pork pies … followed by bread and butter pudding
2. In terms of just bread … Spelt bread and Italian bread
To all of those dad home bakers out there, why should they enter our KitchenAid Home Baker Categories?
1. See how your bread compares or rates against the professionals
2. Receive feedback on your efforts … be prepared for advice that may be critical but hopefully positive
3. Prove to your family that you can and do (hopefully) make a good loaf
4. Pride and self esteem
Perhaps you could share a home baker recipe with us, for those baking this Father's Day..
Easy recipe for at home – a super pudding… Raspberry & Lemon Curd Pavlova
Ingredients:
4 egg whites
0.25 teaspoon cream of tartar
300g sugar
2 teaspoon cornflour
1 tablespoon vinegar
284ml whipping cream
Half a 325g jar of good quality Lemon Curd
300g fresh raspberries
Method:
- Preheat oven to Gas mark 1 or 140oC
- Whisk the egg whites and cream of tartar to soft peaks
- Add half the sugar, a little at a time and continue to whisk until meringue is thick and glossy
- fold in the other half of sugar, then the cornflour, then the vinegar
- spoon onto a baking sheet covered with baking parchment and spread to about 22cm in diameter
- bake for an hour
- leave to completely cool before removing the paper (even over night)
- whip the cream to soft peak… most important, do not over whip
- lightly fold the lemon curd through the cream – leave it quite streaky/marbled and don't over mix
- spoon and roughly spread onto the meringue
- scatter with the raspberries
- serve
Whether you are baking for your father this weekend, or you are a father baking for his family, why not take a look at our KitchenAid Home Baker Categories.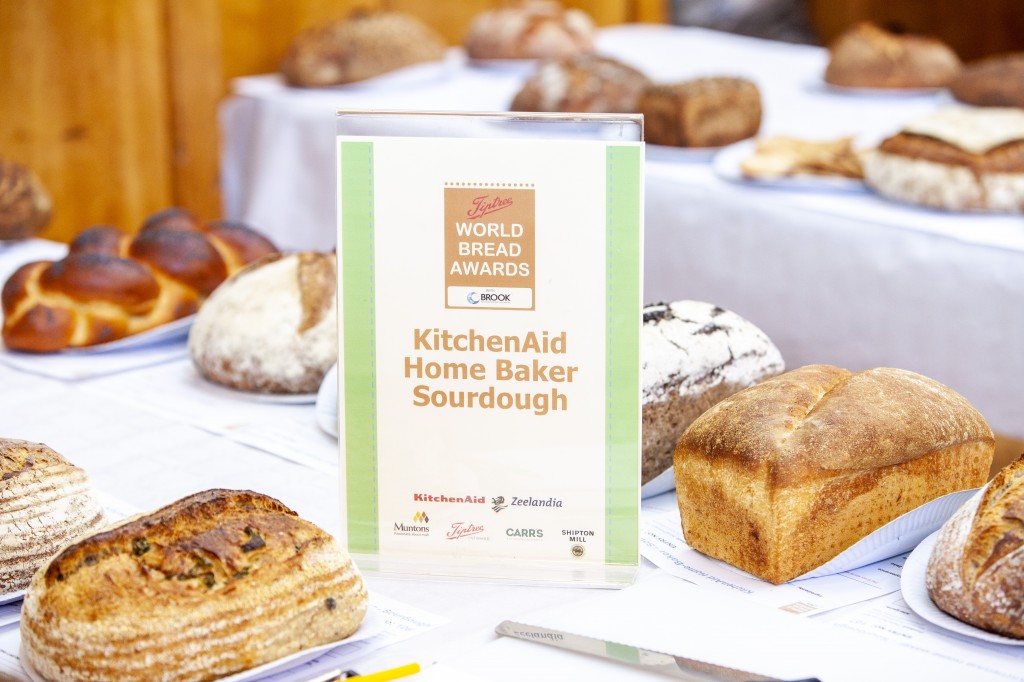 The winners of the KitchenAid Home-Baker categories will each win a KitchenAid Artisan 4.8L Queen of Hearts Tilt Head Stand Mixer (worth £699) in Passion Red and an exclusive visit to the world-famous Tiptree fruit farm to see their vistas of strawberries, 150 year-old mulberry trees and the quince orchard. So get practicing!
Open for entries from 5 February 2019 until 4 September 2019.