In 2017 Khaled Galal of Baladee, Moseley, West Midlands was not only announced as Winner of the Real Bread Campaign category, supported by Shipton Mill but also winner of the Flatbread category for his Egyptian Sourdough Semi-flat bread. Today we have invited him to talk to us about his double winning loaf and more.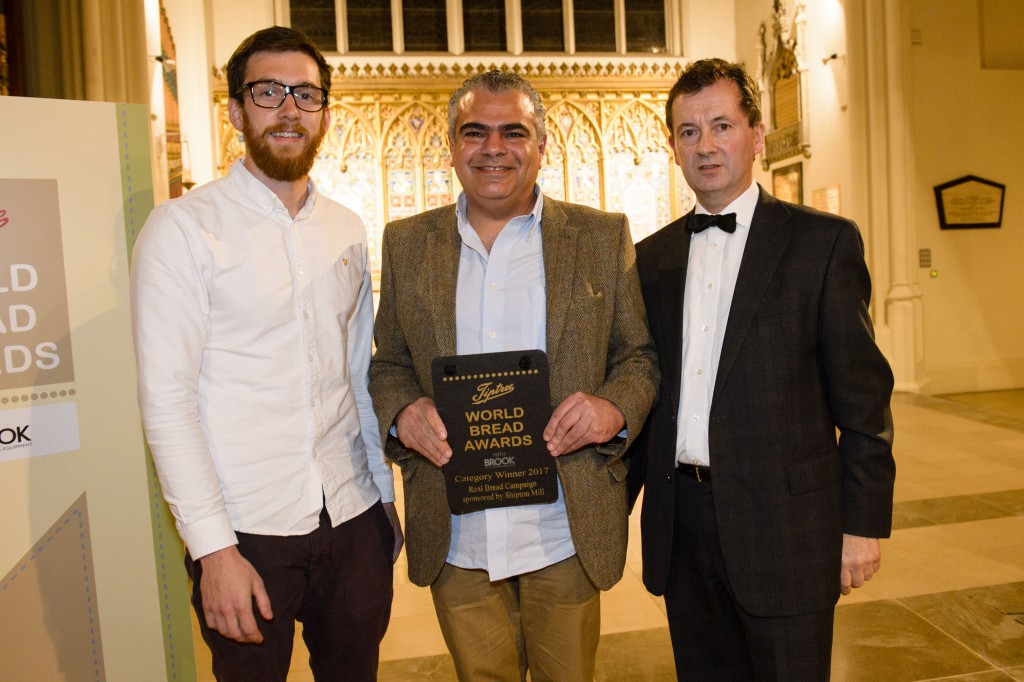 Welcome to the blog Khaled, please tell us more about your winning loaf.
Our winning loaf is a development on a series of Egyptian loaves that date back to ancient times. It is a blend between the ancient Shamsi Bread and the modern Baladee or Baladi bread. Shamsi Bread – which means the Sun Bread – was typically round 20-25 cm in diameter to resemble the sun or the God Raa in ancient Egypt and was around 4cm thick, it is arguably the earliest form of sourdough bread in history. This bread used to be leavened in bran-coated concave clay dishes in the warm and very low-humidity air of southern Egypt which invigorated the natural yeasts inside the loaf while drying the outer crust giving it its distinguished crust texture. On the other hand, modern Egyptian Baladee bread emerged as the mainstream bread in the growing Egyptian metropolis due to high demand and population growth. It inherited many of the characteristics of the ancient Shamsi bread but as it evolved and probably for culinary practicality, modern Baladee bread became thinner and eventually took the shape of a pocket bread. Our winning loaf is in fact a fusion between the ancient Shamsi bread and the modern Baladee bread, maintaining the key characteristics and crumb structure of the sourdough slow-leavened ancient Shamsi bread and the practicality and versatility of the modern Baladee bread. In addition to creating this fusion, we added another dimension to our Baladee bread by integrating ancient flour varieties such as Khorasan wheat which was cultivated across the Middle East during ancient times. The inclusion of Khorasan flour doesn't only strengthen the bread's connection with its historical roots but also adds a creamier texture, a slightly nutty flavour and substantial nutritional value.
What's your favourite way to accompany the bread?
We usually serve Baladee bread warm or gently toasted. I find Baladee bread is a great companion to stews, hearty soups, dips and tapas. It is also great with strong cheeses such as barrel-aged Feta, Stilton. One of our favourite uses of the bread is a toasted Croque Monsieur with Gruyère and Parmesan cheese.  It is also a versatile and practical sandwich bread with its fully separated pocket and robust upper and lower crust.
How did it feel to win not only one but two awards on the evening?
Overjoyed…Elated …It is hard to find the word. It was a brilliant confirmation of the methodology and hard work that went into perfecting this loaf. The winning loaf was only possible as a result of the effort we put into the research, revival and development of old and ancient formulas, tracing and restoring forgotten baking skills and the identification of the right quality ingredients and suppliers. Winning two category awards felt like a great reward for all these efforts. We also felt hugely encouraged to continue to follow the same path and continue developing and innovating other types of bread following the same principles.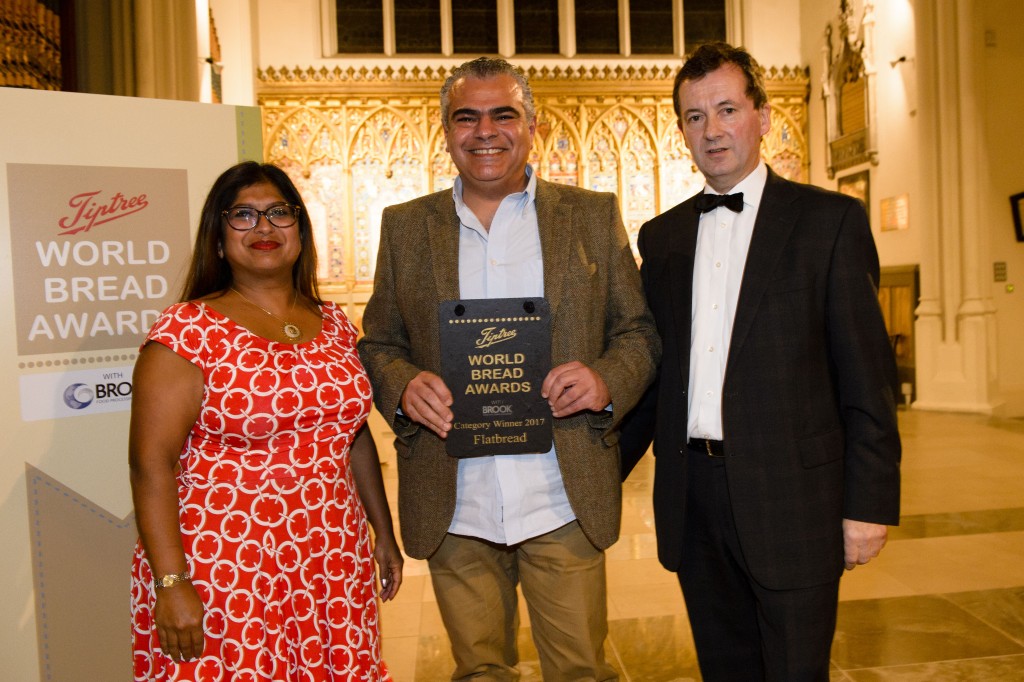 What were the highlights of the evening for you?
Winning two awards was definitely a key highlight. There was a great positive energy throughout the evening, echoed by the walls of the fine venue and the conversations and smiles of the events attendees. It was indeed a great opportunity to meet several industry experts, researchers, fellow bakers and academics as well as the organisers, sponsors and judges who put a lot of effort into making it all possible. It was so humbling to hear from those we admire and look up to about how they appreciated the unique characteristics of our winning bread and their recognition of the craft and effort behind it. The atmosphere in general reflected a genuine commitment to boosting innovation and supporting and advancing the baking industry. Another highlight for me however was watching the joy and pride of other winning bakers during the event, it touched me a lot, those big smiles and glittering eyes were a genuine expression of how much they love what they do despite the hard work that goes into it, something I'm sure would inspire any passionate baker.
Tell us more about how your company Baladee began and what a normal week is like with you?
I think Baladee began long before it has become a business. My passion for baking and food goes back to my childhood in Egypt. While everyone was developing a taste for modern flavours, I was always more interested in exploring the science and craft behind traditional food culture. Although I pursued a long career in creative branding and communications, I decided with my partner Sherine El-Menshawy to introduce Baladee in Birmingham and shape its offering based on the idea of reviving and promoting forgotten Egyptian recipes using local British produce. Our commitment to produce healthy, natural, sustainable and environmentally responsible products  – as well as the stories behind them – resonated well with our customers, and the business and the overall proposition has been steadily growing since.
We usually operate on the basis of pre-orders from our online orders, click and collect, our Food Assembly orders or the local markets we participate in. We then divide the time during the week between preparation, baking, production and delivery/distribution. This model allows us to ensure that our customers always receive very fresh produce while keeping waste to the minimum. Our participation in local markets and community initiatives on weekly basis is always a highlight for us as we see a lot of value in engaging with customers and community members as well as sharing with them the stories behind what we make.
If you would like to connect with Khaled visit:
Website: https://baladee.myshopify.com/
Twitter: https://twitter.com/baladeefood
Facebook: https://www.facebook.com/BaladeeFood
Instagram: https://www.instagram.com/baladeefood/