Ed Clark of Pastonacre, Cley was the Winner of the hotly-contested Brook Food Sourdough category for 2018.
He is seen below receiving his award from Ann Wells of Brook Food (left) and Stephen Hallam, Chair of Judges (right). Image Credit: Henry Kenyon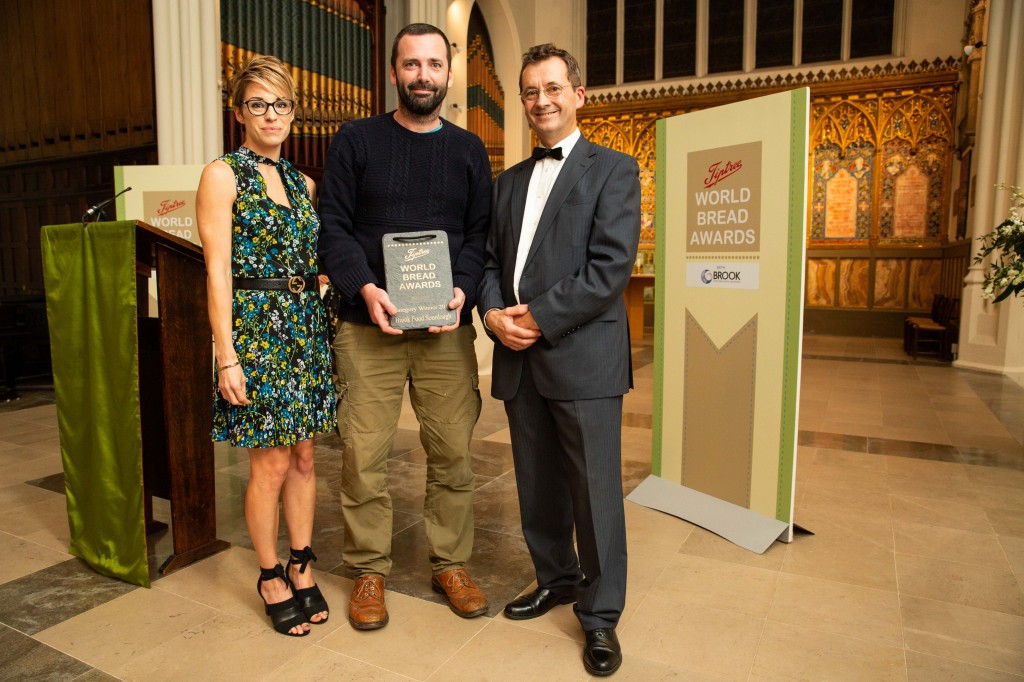 We have invited him to the blog today to find out more about his winning sourdough and his bakery.
How did it feel to win your category?
We felt very humbled that our loaf was chosen seeing as the competition was so strong
What were the highlights from the awards evening for you?
Obviously us winning! And the Toast beer……
Tell us more about your winning loaf.
It was our daily loaf at the bakery – 90% hydration blending high protein white and wholemeal flours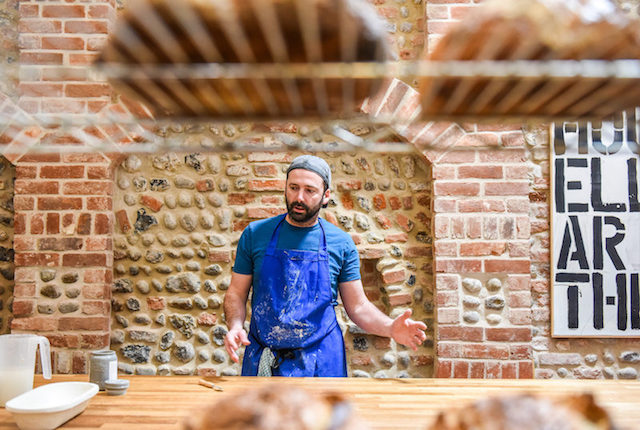 Describe a normal working day at your bakery and what makes your bakery unique?
We bake small batches of naturally leavened bread each day using locally milled flour, supplying our local community. 5p from each loaf we sell goes towards supporting local community projects.
We'd love to hear more about your baking background.
We only started baking one year ago this month – it has been a steep learning curve and we are still learning each day
What tips would you give to young apprentice bakers hoping to bake and even own their own bakery one day?
Lock yourself away, choose a flour and bake the same loaf every day for six months – you'll learn very quickly!
To visit or find out more about the bakery:
Address: Cley next the Sea, North Norfolk
Website: www.pastonacre.com
Instagram: Instagram.com/pastonacre
Twitter: Twitter.com/pastonacre
Facebook: Facebook.com/pastonacre