Congratulations to our sponsor, Brook Food Processing, who started their 2019 journey celebrating their 25th year Anniversary. 
Brook Food Processing Equipment is a privately owned and family run business. With their passion for the Bakery Industry, Brook Food Processing have been involved in the Baking sector as more than a supplier, but with industry events including our Tiptree World Bread Awards to recognise the amazing talent in the UK with our Brook Food Sourdough Category.
In celebrating their mark of trading for 25 years, they wanted to recognise this silver anniversary by giving back and supporting worthwhile causes. Each month they have chosen a different charity to support.
Since January, Brook Food have raised an incredible £10,000 for 6 different charities, with the aim to raise £20,000 by the end of the year.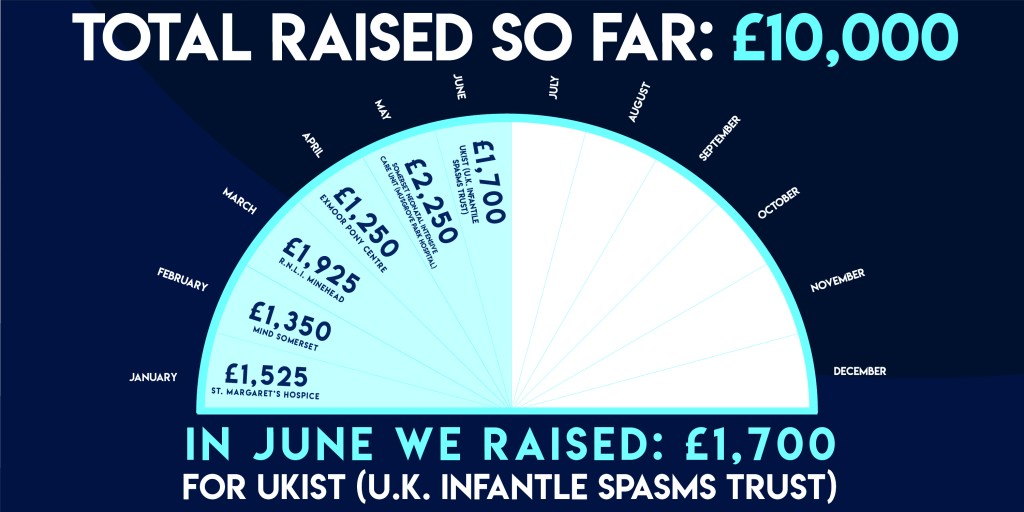 As they have reached their half-way point, Brook Food have chosen UKIST (UK Infantile Spasms Trust) and their June charity, which has a close place in some of their team's hearts.
On Sunday 7th July, Ann Wells was delighted to present a cheque to The UK Infantile Spasms Trust for £1700 and said "It was lovely to donate this month to UKIST. Our colleagues Steve and Samia have been dedicated to raising awareness of Infantile Spasms since their daughter was diagnosed and to support a cause that otherwise receives little understanding or recognition but can be potentially life-threatening illness is an honour."
Keep an eye on Brook Food Processing's 25th anniversary amazing fundraising journey, and explore our Brook Food Sourdough Category, open for entries until September 4 2019.