We are planning a series of conversations with people involved with the Tiptree World Bread Awards with Brook Food. Today we have invited judge Chris Young, Real Bread Campaign coordinator to our blog.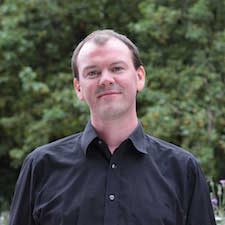 Welcome Chris, thank you for taking time out to talk to us. The Real Bread Campaign category sponsored by Shipton Mill is a very popular one.
We'd love to hear more about your background and how you came to be the Real Bread Campaign Coordinator?
I'd always loved food in general, rather than being interested in bread in particular, but in 2008, I took a week out of work to go on a baking course at Schumacher College led by Bread Matters author Andrew Whitley. By the end of the week I said "I didn't know that they were doing that to my loaf!" and asked Andrew what I could do about it. He told me that the following week he and Sustain were launching the Real Bread Campaign and he suggested I contact the charity.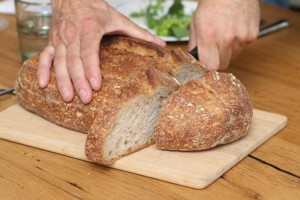 I put myself on the Campaign mailing list and a few months later, I saw a volunteer vacancy. I went along for a chat during my lunch break, then went back to the office and quit my job. After about three months of volunteering, the job of Campaign coordinator became available and happily, I got it.
Tell us about the Real Bread Campaign and what makes it so important for you?
Not all loaves are created equal. Starting from a very simple definition of Real Bread being made without artificial additives, we work to find and share ways to make bread better for us, better for our communities and better for the planet.
We champion small, independent bakeries that help to support more jobs per loaf and keep our high streets alive. We promote baking in schools and at home and even turning that hobby into a microbakery business. This includes running the annual Sourdough September and Real Bread Week, as well as the Real Bread Finder and Knead to Know microbakery guide. We're currently working on the No Loaf Lost surplus reduction and Together We Rise therapeutic baking projects.
We ask why is it that some people report they can enjoy genuine sourdough but not loaves made more quickly with baker's yeast; or struggle with any wheat more modern than spelt; or can't eat industrial loaves but can eat Real Bread in general. Are there choices that farmers, millers and bakers can make that mean more people could enjoy a daily loaf?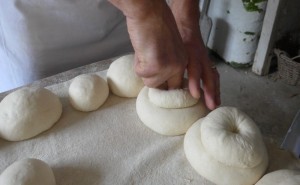 One of the key things form me and the Campaign is our right to make fully-informed choices about the loaves we buy. The trouble is law as its stands is full of loopholes. There are additives known as processing aids, that don't have to be declared on labels. In the case of unwrapped loaves, such as those sold by supermarket in-store bakeries, they could be made with any number of additives and the retailer doesn't have to display a list at all. Sourdough has no legal definition and nor does wholegrain, so shoppers (and small bakeries) are at risk of 'hijack marketing'.
We're currently asking people to visit our website to sign a letter to Michael Gove urging the government to update and improve loaf labelling and marketing legislation so we can all see everything that went into every loaf on sale and know how it was made.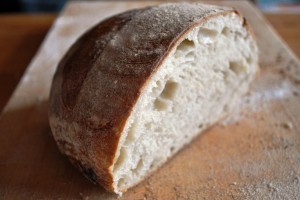 We really value your support of the Awards, tell us what do you hope to see from this year's Real Bread entries?
The loaves that I tend to give the highest scores to are ones into which the baker has chosen not to throw everything but the kitchen sink, but selected a few, high quality but simple ingredients, then used her or his skill to get the most out of them. I want a loaf that tastes of the grain it's made from, with added depth of flavour from long, slow proving and skilful baking.
If any entrants are reading this: Please practice the loaf you'll be entering until you get it as good as you can make it. On competition baking day, make more than one and, rather than think it looks fully-proved and fully-baked, cut one open to be sure. Then send in the best one of the batch.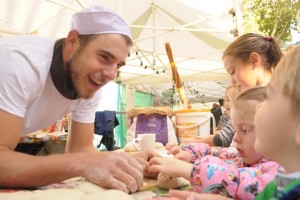 Why do you think it is important for both professional and amateur bakers to get involved and enter the Awards?
For a professional baker, winning a well-known award can provide a great boost for business. You can use it to get a bit of free publicity from local press and it can help build potential customers' interest and trust.
For the hobby baker, well, it's a bit of fun and being named a finalist has got to give you a warm glow at least.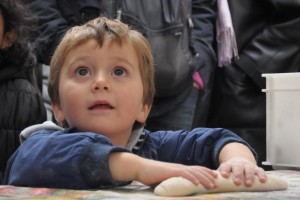 For all of those out there not familiar with Real Bread do you have any top tips on recipes to try or cookery books to use?
Well, there are around ninety great ones in our book Slow Dough: Real Bread…
If you'd like to connect with the Real Bread Campaign visit:
Website: https://www.realbreadcampaign.org
Twitter: @RealBread
Facebook: https://www.facebook.com/realbreadcampaign/
Image Credits: Chris Young / realbreadcampaign.org