Today we have invited Anges Gabriel, Co-Founder of Gradz, Overall Winner World Bread Award 2016 to talk to us about life in the bakery and our awards.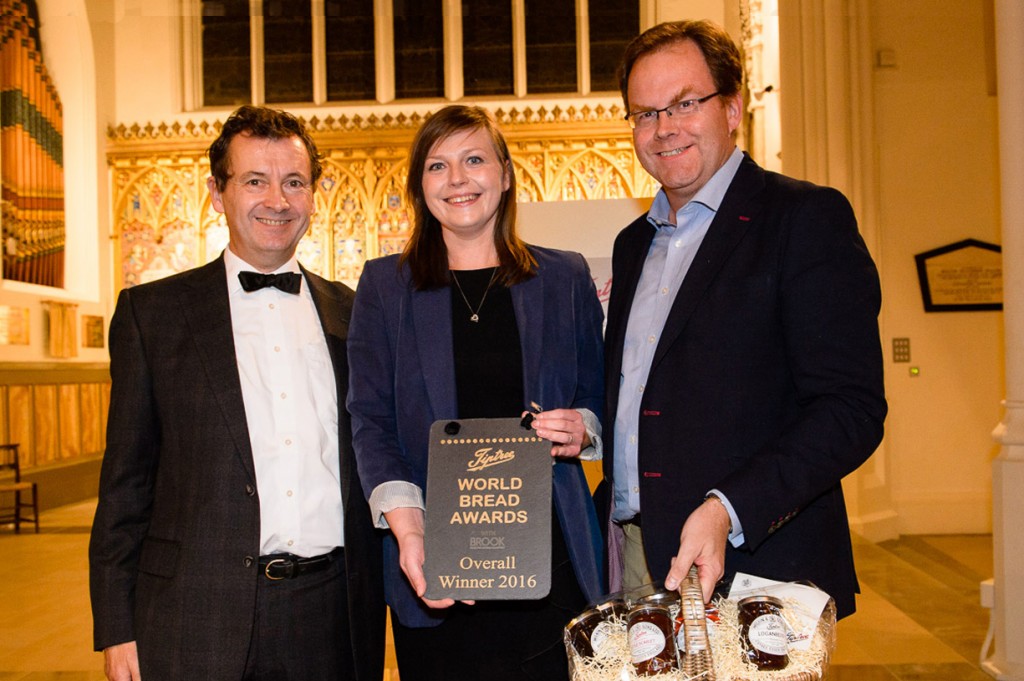 Question 1: Please tell us what first attracted you to the art of baking?
The inspiration came from traditional natural tastes and vivid memories of freshly baked breads from my childhood, and wanting to recreate these initially to share with my friends and family, but then as more people heard about it, we just had to bake more.
Question 2: What is your highlight of the day in the bakery?
I love when I can see freshly baked bread ready for delivery after a busy night baking and know customers will soon be enjoying it because all the ingredients are natural and we still make all our bread using very traditional processes because that's how we like to eat it too.
Question 3: How did it feel being the overall winner of World Bread Awards 2016?
It was an amazing experience to win the main award. We had worked very hard to develop our Gradz brand and the products within the first range, so to know that other bakers thought they were award winning was very rewarding. It was a really great boost to our whole team to win both our category and the overall award at the World Bread Awards 2016.
Question 4: Tell us about your winning loaf, 'Spirulina and Pumpkin Seed bread'.
The loaf is a perfect combination of our unique sourdough, the Spirulina benefits and nutty flavour of toasted Pumpkin seeds on the outside and more in every slice of bread too. It has a lovely rich green colour before baking because we are generous with the amount of spirulina we use in the recipe, it tastes absolutely delicious just with butter or olive oil.
Question 5: What benefits do you feel the bakery gained from winning the award?
After we won the Awards, we were able to get appointments with some retailers who had not been interested before – winning certainly opened doors for us and gave us some wonderful publicity like being live on London Live. It was also great for the bakery team to have been recognised and we know that all helps morale and makes it a little easier for us to recruit passionate bakers to join our team and carry on innovating and creating delicious tasting breads.
Why not head over and visit the bakery to find out more!
Website: www.gradzbakery.co.uk
Twitter: @gradzbakers
Instagram: @gradzbakers