In this special year, in addition to our Tiptree World Bread Awards Heroes, we are delighted to be introducing our special awards. These awards will be in addition to our 13 regional heroes, drawn from all of our nominations across the nation.
From Brook Food Dream Team, to Zeelandia Award for Sustainability, we have begun to share what these special awards mean and why they are so important.
In this blog, we will be exploring our Shipton Mill Real Bread Hero Award.
Shipton Mill, lovingly restored by John Lister 40 years ago, mills a beautiful selection of organic flours from the finest grains using both ancient stone ground milling methods as well as more modern roller milling. Here, craftsmanship and traditional methods combine to produce fantastic flours for both the every day and the most specific or niche requirements, with something for everyone – to get the results you want.

We are so delighted to have the support of Shipton Mill to be introducing this award. This Award will be given to the nominee who has most effectively demonstrated the values of Real Bread over the last year. That is, making bread for their community without any processing aids or artificial additives.
We spoke to Shipton Mill to ask what this award meant to them...
What does the Shipton Mill Real Bread Hero mean to you?
'Encouraging and recognising the extraordinary and challenging work bakers around the country are doing to bring wonderful, creative Real Breads to their communities.
 The Real Bread Hero is someone whose bread embodies the values that the Real Bread Campaign uphold, celebrating the best of what is both natural and delicious. We're proud to be donating a £500 prize to the winner, who can demonstrate the joy that Real Bread can bring to the community, and the importance of bread baking in its place as part of a larger picture of sustainable food production.'
Why it is this award so important?
'The Real Bread Campaign is run by the charity Sustain: the alliance for better food and farming. Their mission is "to find and share ways to make bread better for us, better for our communities and better for the planet."
 At Shipton Mill, we believe the work they do in championing the cause of Real Bread, networking in bringing farmers, millers, bakers and bread lovers together, and lobbying and campaigning for transparency in food labelling, nutrition, education and agricultural research, is critical for the future of bread, its production, and its impact on the planet and role in our communities.'
You can read more about the Real Bread Campaign here About us | Real Bread Campaign (sustainweb.org)
What are you are looking for this year from our Bread Heroes?
'Fantastic and passionate bakers who create breads upholding the values of the Real Bread Campaign, using only natural ingredients, without the using of processing aids or any other additives.
 There's plenty of room to get creative, the Campaign's definition of bread allows any other natural ingredients, "from salt and baker's yeast to seeds, nuts, cheese, milk, malt extract, herbs, oils, fats and dried fruits... as long as they themselves contain no artificial additives."
We can't wait to see the beautiful bakes entered from this year's Bread Heroes!'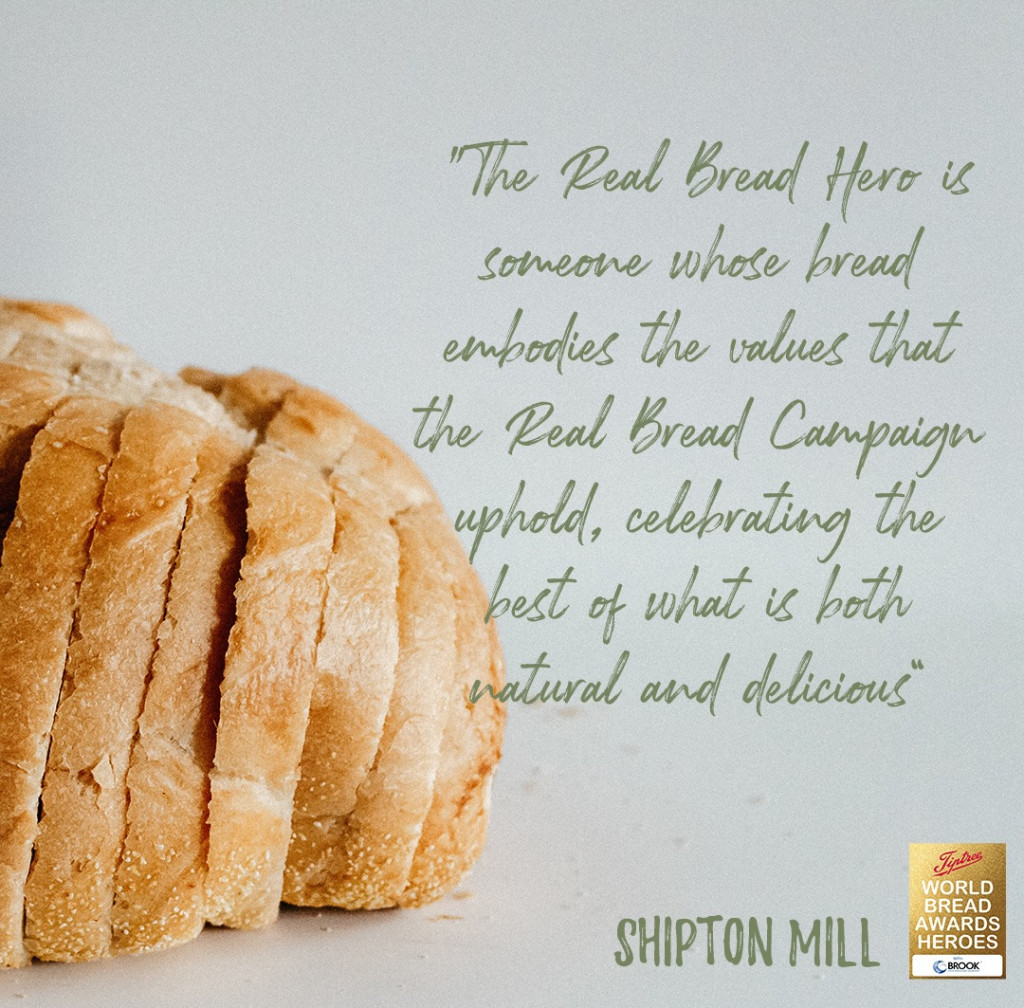 You can find more information on how the Real Bread Campaign define "Real Bread" on their website here:
About Real Bread | Real Bread Campaign (sustainweb.org)
Do you know a Bread Hero? Submit your nomination for free here.
The winner of the Shipton Mill Real Bread Hero Award will receive a £500 cash prize!
Submissions close Sunday 5 September 2021.