Mother's Day is on Sunday 11th March 2018 so why not bake for Mum a lovely loaf of Malt Bread. Sure to impress this recipe has been created and tested by the team at Muntons, sponsors of our Malt Bread Category.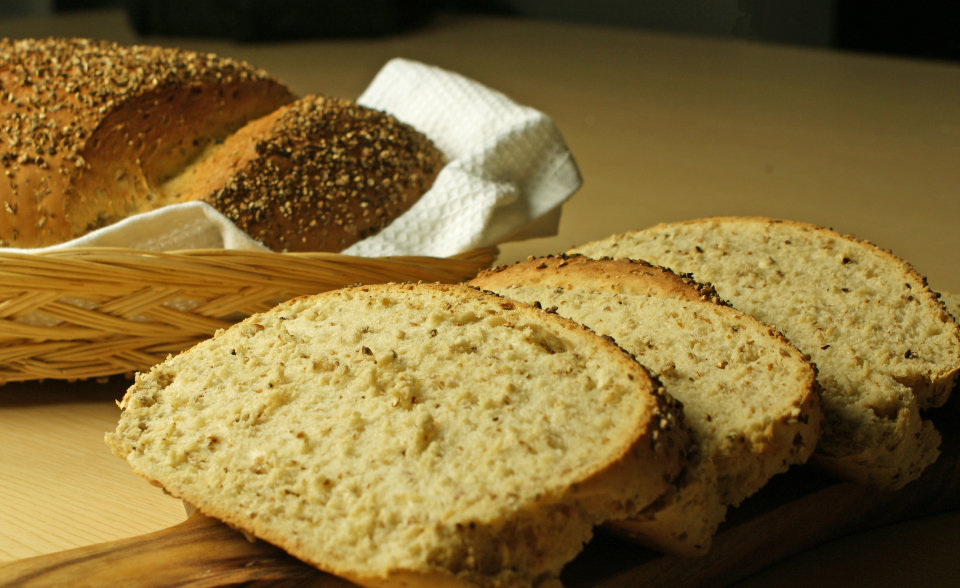 INGREDIENTS
500g White Bread Flour
80g Nuttimalt
40g Light Malt Extract
5g Salt
15g Fresh Yeast (or 7g dried yeast)
250ml water (you may need to add a little more later during mixing)
METHOD
Knead all ingredients together by hand (or by machine with a dough hook if you have one) gradually adding the water. Mix until smooth and elastic (roughly 10 minutes). Take a spare baking tray and cover the base with a little of the Nuttimalt (20g), which will be used later as the topping for the bread. Once the dough is mixed give it one last 'mould' to bring into a ball and then shape in to a style of your choice (we made a bloomer by making a log shape).
Brush the top of the loaf with water and then press into the Nuttimalt. Place the dough either into a bread tin or a baking tray and prove for 1 hour in a warm place or until doubled in size.
Pre-Heat oven to 200°C, and bake for approx. 20-25 minutes until golden and toasty. Remove from the oven and allow to cool. Serve warm slices with a nice smothering of butter or malt extract!
Malt…the undiscovered ingredient
This bread recipe incorporates a plentiful amount of Nuttimalt, designed to add texture, flavour and colour (TFC as we say) to the bread. It is not only used as a top dressing to add visual appeal but within the bread itself, introducing soft malt flavour bursts and an interesting texture. Malt extract helps with colour development and enhances the bread taste. It also brings interest to the palate whilst complimenting and enhancing the flavour of any filling used in a sandwich. It's great toasted too.
For this recipe you will need to have a jar of malt extract to hand. Malt is made from barley, a cereal grown extensively in our region; it is made by sprouting the barley just enough to allow natural enzymes to be developed in the barley that can convert starch into sugar. At Muntons our malt extract is made by adding just water and heat – nothing else. We crush our malt and soak this in hot water to encourage the natural enzymes to convert the barley starch into sugars and then boil this to drive off most of the water leaving the sticky glossy syrup that you spoon from the jar.
For this and more recipes using malt click here to visit their 'Cook with Muntons' recipe page.
To purchase Malt products used in the recipe above, please visit Bakery Bits