This year, Tiptree World Bread Awards Heroes with Brook Food will not just be celebrating our 13 regional heroes, but an additional selection of special awards.
In addition to our Brook Food Dream Team Award, we will also be celebrating: KitchenAid Home Baker Hero, Shipton Mill Real Bread Hero, Tiptree Outstanding Achievement Award, Wright's Flour Award for Innovation, and Zeelandia Award for Sustainability.
We wanted to delve into each of these special awards and share some insight. The winners of these awards will be drawn from all our nominees across the nation.
We are delighted to announce a brand new special Award we have introduced in 2021 to recognise Innovation in these challenging times - Wright's Flour Award for Innovation.

Wright's are a sixth generation flour milling business operating from sites at Ponders End, Harlow and Delta Park Enfield.
The mill in Ponders End is London's only flour mill with a rich history of milling dating back to the Domesday Book. The Wright family have operated the mill since 1867 when George Wright first set up the business. Since then each generation has given great care and dedication to the business and is now run by David and his son James, the great, great, great grandson of the company's founder.
'Throughout milling history Wrights have flourished through their passion for quality and innovation which is reflected in the almost constant introduction of new exciting products and bespoke milling equipment. As such we are very proud to be sponsoring the new Award for Innovation this year.'
This Award will be for the nominee who has shown true innovation over the past year – innovation in its broadest sense. Whether in the field of new products, new business practice, or new activities, the Award will celebrate creativity in any aspect relating to the entire production process and delivery of bread to the consumer
We invited David Wright to share with us what this special award means to them.
"We are very excited to be sponsoring the Award for Innovation this year. This might involve a new product that has been successfully launched into the market, or a new process or plant that has been installed, or a great new rebranding, or new shop or really just something you have done to adapt your business during the pandemic that has helped you get through these difficult times.
Despite the problems so many people have responded so well to the challenges Covid has presented and we would really love to hear more about them."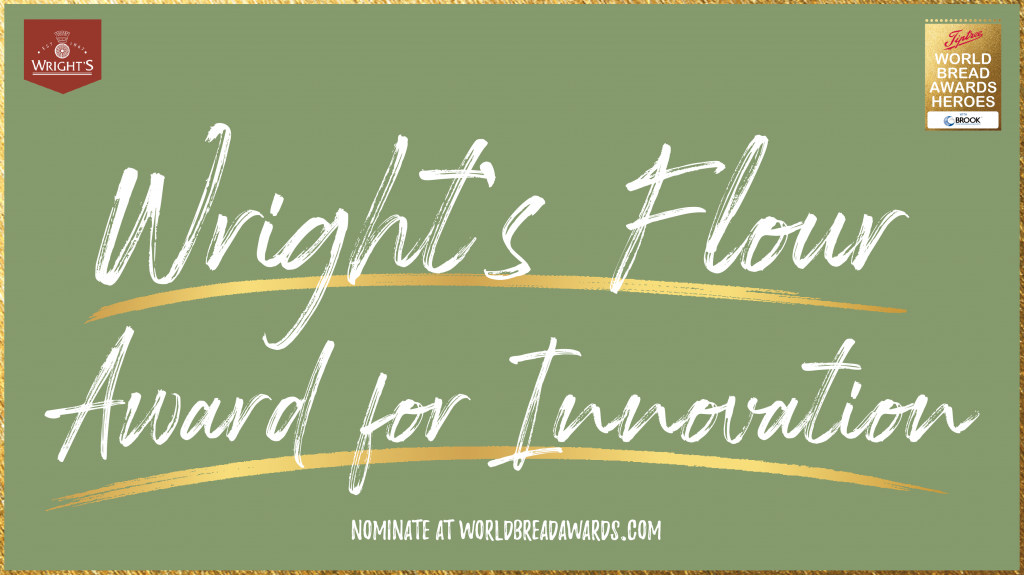 Do you know a Bread Hero? Submit your nomination for free here
Submissions close Sunday 5 September 2021.