We are proud to announce our Tiptree World Bread Awards Heroes with Brook Food 2021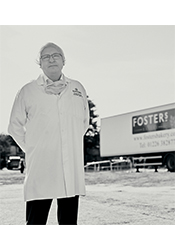 Overall Winner / Yorkshire & Humber
John Foster, Fosters Bakery
John Foster, Managing Director of Fosters Bakery in Mapplewell near Barnsley, South Yorkshire, was selected as our Overall Winner 2021.
The speed and scale of the vaccine roll out meant there were thousands of doses needed at every GP Practice in Barnsley. John and his team stepped forward to assist: providing numerous vehicles and personnel to help deliver the vaccine doses to the Practices. For a few days every week, over a period of 6 weeks, up to five Fosters vehicles and drivers were distributing vaccines all over the borough. Read More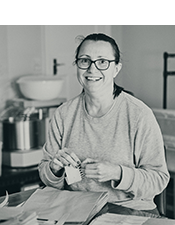 North West
Irina Ruseva, Flour & Soul Bakery
Irina, who went into lockdown on maternity leave from her project manager role, set up her own micro bakery during the pandemic.
Always a keen baker, after learning as a child from her grandfather in Bulgaria, Irina took lockdown as an opportunity to get back into sourdough. After making a few surplus loaves, Irina posted them on Facebook to see if anybody wanted them. They sold within minutes and requests poured in. In order to keep up with demand Irina baked with her new baby strapped to her back and her three year old playing with flour. Read More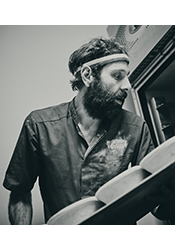 North East
Dan Booth, Bakerman
Following redundancy, Dan, a passionate advocate for Real Bread, successfully crowdfunded to set up a not-for-profit, community bakery called Bakerman.
"His dedication, and amazing work ethic is outstanding, and all achieved whilst in the midst of a global pandemic." said Chris, one of Dan's nominators.
Dan now employs a number of staff and apprentice bakers. Read More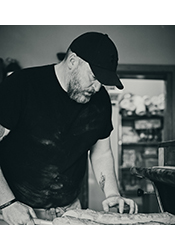 East Midlands
Craig Poynter, The Bakehouse, Nottingham
When Covid struck, Michelin-trained chef Craig was forced to think quickly about how he could keep the bakery going while still serving the local community. In the early days of the pandemic, when they were unable to bake, Craig and his team created over 3000 homemade bread kits and sold them from the shop window.
Through online tutorials, local children were encouraged to bake their own bread at home, giving parents a much needed activity to do with their children. Read More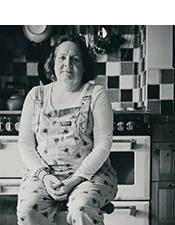 West Midlands
Ruth Redgate, Hunnypot Cottage Bakery
Ruth converted an old rundown shed into her own miniature bakery, Hunnypot Cottage Bakery. 'It is a one-woman artisan bakery ... but with the energy and passion of a whole team.' says Gayle Edwards, one of Ruth's nominators.
Ruth is very conscious of the environmental impact of the bakery. In the conversion, she used donated worktop and units, repurposed shelves and wall and ceiling boards that would have otherwise gone to landfill. In the day-to-day running of the bakery, she uses compostable packaging, forest-friendly cardboard, and has swapped paper leaflets for QR codes. Read More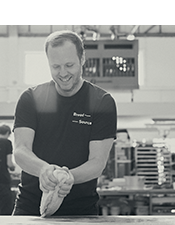 East of England
Steven Winter, Bread Source
During lockdown, Steven launched 'The Bread Source National Loaf Scheme', which helps those most in need access fresh bread by providing high quality, wholemeal artisan loaves for just £1.
In addition, he has reduced the bakery's wastage to nearly zero. He has formed links with local farmers to provide free food for their livestock and invested in new, more environmentally friendly technology, reducing the amount of energy the bakery uses. Steven has done all this whilst maintaining employment of his 60 staff and training up 4 young people who were previously receiving Universal Credit to become bakers. Read More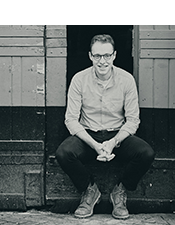 London
Lewis Freeman, Dunns Bakery
Lewis Freeman is a sixth-generation baker running Dunns Bakery. The bakery has been a centre of the local community for over 200 years.
Due to the restrictions imposed during lockdown, Lewis was forced to get creative to ensure the generations-old business survived and customers continued to have their daily bread. As such, Lewis established a bicycle delivery service. Every day for 6 days a week, about 100 deliveries of freshly baked goods were made, by E-bike, around the local community. Read More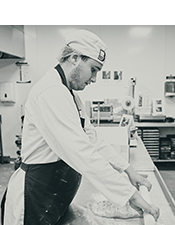 South East
Dylan Needham, Laura Parker and Scott Thompson, Bread & Beyond
The Bread & Beyond team are changing the lives of young people with complex autism by providing them with the opportunities to develop the skills needed to build careers as bakers.
The Bread & Beyond bakery was purpose built at Prior's Court school. Baking is highly process-driven, practical and delivers an end product, which is rewarding and motivating and suits the strength and skills of people with autism. Bread & Beyond's young bakers practice in weekly sessions and share their bakes with other young people and staff in their homes. Read More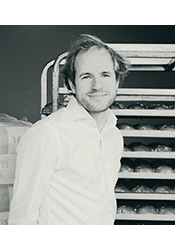 South West
Tom Hazzledine, Baker Tom
During the pandemic, Tom created a mobile 'Baker Tom's' bread van to venture out to remote locations across Cornwall and Devon. The van, stocked with fresh bread and basic supplies such as eggs and milk, was a lifeline for those facing isolation.
Baker Tom's all began in Tom's kitchen in the corner of the South West over 10 years ago. Tom baked his first couple of loaves of fresh bread and biked them to his local farm shop. They sold out. Soon Tom was delivering freshly baked loaves every day and his bread became the talk of the town. Read More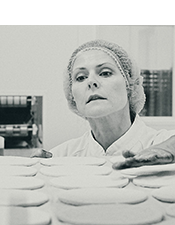 Scotland
Sabine Klaus-Carter, Calvin Free From Foods
The judges were inspired by Sabine's ability to turn a challenging personal experience into a business that helps many people in situations similar to her own.
Sabine's son has multiple severe food allergies. When she found out that other people were struggling to find safe free-from bread too, Sabine decided to set up Calvin's Free From Foods so that everyone could experience the joy of having bread, no matter what one's dietary restrictions are. Since its launch in July 2020, Calvin's Free From Foods has been donating to food banks. Read More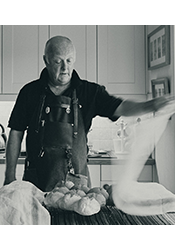 Wales
Jon Rosser, Bread Club 20
Jon Rosser has been baking bread for 50 years and is thriving in his desire to share his knowledge with others.
During the coronavirus pandemic, Jon established an online bread community, called Bread Club 20, to support new and seasoned bakers alike.
The community has thousands of subscribers from as far as Australia and the United States. Through the Club, Jon provides free encouragement, recipes and advice, as well as the history behind different loaves. Read More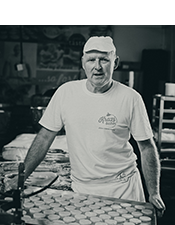 Northern Ireland
Mark Douglas, Krazi Baker
Mark launched Krazi Baker 8 years ago after being inspired by food markets in continental Europe.
He came to the realisation that no one was selling bread baked on-site. "You'd see every product under the sun, but never bread baked on-site. I was wondering how to do this and when I went back to work, the answer was staring me in the face - hotplates and soda bread." says Mark.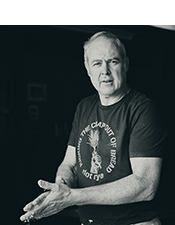 Ireland
Joe Fitzmaurice, Riot Rye Bakehouse Bread School and Store
Since 2011, Joe has been making bread in a wood-fired oven in his Cloughjordan bakery. The wood for the oven is sourced exclusively as thinnings from local broadleaf forests or windfall. So, for the last decade, the energy Joe has used to bake bread for the 200 local households he supplies has been totally fossil fuel free.
As part of his mission to 'empower Ireland to make real bread', Joe has established a Bread School, which delivers courses focused on naturally fermented sourdough breads. Read More

Runners-Up
North West – Mike Hall, Ivy Cottage Baker and Aidan Monks, Lovingly Artisan

East Midlands - Philippa Fairburn, Bunkers Bakery

West Midlands - Nelson Mansfield, Butter Street Bakery

Yorkshire and Humber - Sarah Harrison, Acomb Primary School

East of England – Tim Nash, Tensheds Bakehouse

London - Matthew Jones, Bread Ahead

South East - Jo Reid, Jo's Cakes

South West - Paul Jones, Paul's Bread

Scotland - David Stubley, Dave Bakes Bread

Wales - Jennifer Burgos, Dough and Daughters

Republic of Ireland – Maura and Siobhan Kearney, Kearney's Home Baking Ltd
Photos ©Henry Kenyon