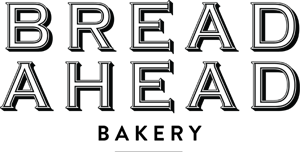 Bread Ahead was founded by Matthew Jones in 2013, who has been in the business and making bread for over 25 years. His mission is to bring quality baking to the masses.
Bread Ahead opened its doors in September 2013 supplying fresh produce daily to Borough Market customers and a range of local restaurants and delis. The Bakery School opened in February 2014 and is designed to show the public just how easy baking good bread can be.
Since then, Bread Ahead has grown – the school at Borough has expanded and Matthew has since opened a second bakery and school in Pavilion Road, Chelsea and a bakery/café in Beak Street, Soho. Bread Ahead will also be opening their largest site to date in Wembley Park, launching end of October 2019 which will feature a 220-cover restaurant, bakery, wholesale and two glass fronted classrooms.
The Bread Ahead Baking School is home to ever popular baking workshops including Doughnuts, Great British Baking, Nordic and Gluten-free to name a few. Led by Bread Ahead's masterful bakery school tutors, they offer an insight into proper artisan baking, and gift vouchers are available to buy for the half and full day workshops all year round.
In August 2017, Bread Ahead published its first ever cookbook, Baking School: The Bread Ahead Cookbook.
Website: www.breadahead.com
Twitter: @BreadAhead
Instagram: @breadaheadbakery
Facebook: @BreadAheadBakery