A freshly made sandwich or baguette, filled with delicious ingredients and accompanied by a bottle of Posh Pop. We can't think of a better lunch!
Perhaps it would be a doorstep Fish Finger sandwich with a bottle of our Dandelion & Burdock Posh Pop, which would transport us back to carefree childhood days. Or a Basil and Mozzarella filled white cob, with a side of Cloudy Lemonade Posh Pop. The perfect soft drink with the perfect sandwich – what a delight.
We've been crafting beautiful soft drinks since 2009 from our base in the Cambridgeshire countryside. We have the simple aim of making the best soft drinks ever, and we are very proud of the number of Great Taste Awards that we have picked up along the way. We make a range of 10 drinks with flavours that include Ginger Beer with Chilli, Sloe and Rose Lemonade and Strawberry & Rhubarb. We also have a range of zero sugar presses called Posh Pop lighter – all the same ingredients, but with the sugar replaced.
We are proud to not sell our drinks in supermarkets – we sell to cafes, coffee shops, delis and garden centres throughout the UK and are proud to work with outlets that are as passionate as we are about great tasting food and drink. We are a family owned business, and independent to the core. This is our first year of sponsoring the World Bread Awards with Brook Food and we are delighted to be on board.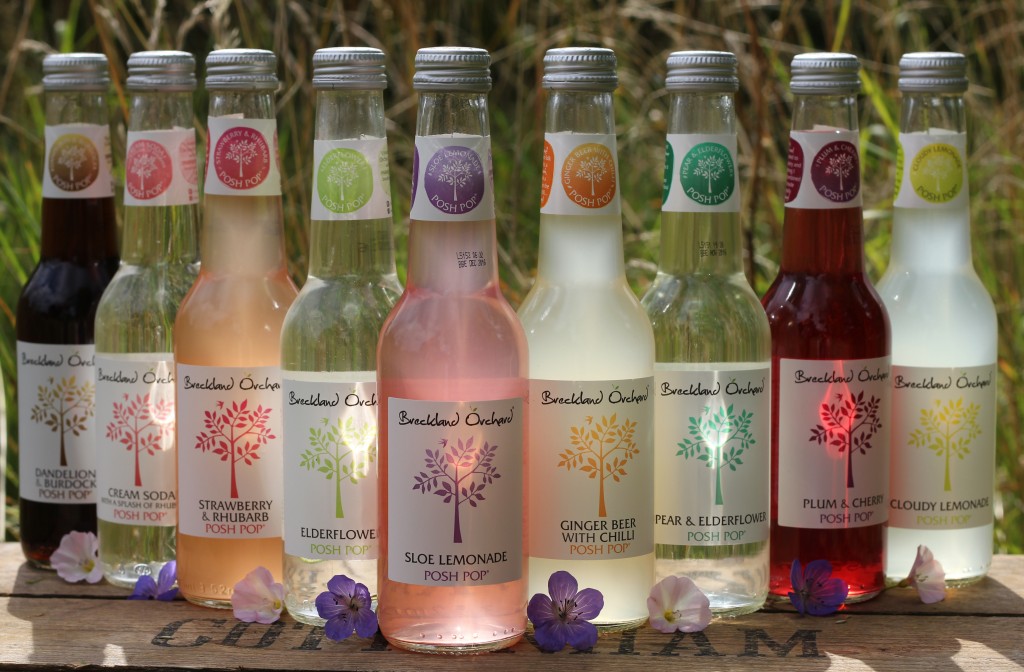 Website: www.brecklandorchard.co.uk
Twitter: @breckland
Instagram: @brecklandorchard
Facebook: @brecklandorchard
Blog: www.brecklandorchard.co.uk/blog