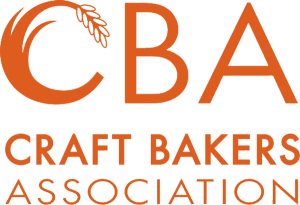 Craft Bakers' Association are pleased to partner the Tiptree World Bread Awards.
Representing businesses in the Baking and Food to Go sectors, we are the experts in the industry. The Craft Bakers Association (formerly known as the National Association of Master Bakers) has, for over 132 years, been supporting the craft bakers of England and Wales and is the vital ingredient for any craft bakery business.
With the ever-increasing complexity of legislation surrounding employment, health and safety, labelling and allergen requirements, waste and packaging, it is more important than ever that the high street baker has an association that can provide its members with industry specific benefits to ensure they are compliant in all aspects of their business, these include:-
Employment Law Advice – unlimited
Health and Safety and Environmental Health Advice – unlimited
Primary Authority Assured Guidance bespoke for CBA members
Insurance for Tax and Tribunal Claims
Government lobbying on legislation that affects the membership and the industry
Training – online and in house.
Seminars on new and pending legislation
Thirteen – the members only magazine keeping you up to date with current industry and association information.
Bakery Business – incorporating Bakers Review
Networking events
Craft Bakers and Butchers exhibition
The CBA take baking and the issues that affect the industry very seriously, as was seen in 2013 following the government's proposed legislation to apply VAT to hot baked products "the Pasty Tax." This was the CBA's most successful lobbying campaign in recent times. 1 million petition signatures were gained to oppose the proposal and the CBA was invited to present this at 10 Downing Street. THE DECISION WAS OVERTURNED ONE MONTH LATER!
Website: www.craftbakersassociation.co.uk
Facebook:  @craftbakersassociation
Twitter:  @craft_bakers
Email: info@craftbakersassociation.co.uk